N++ due this month on PS4
Brings 2360 levels of pure platforming fun.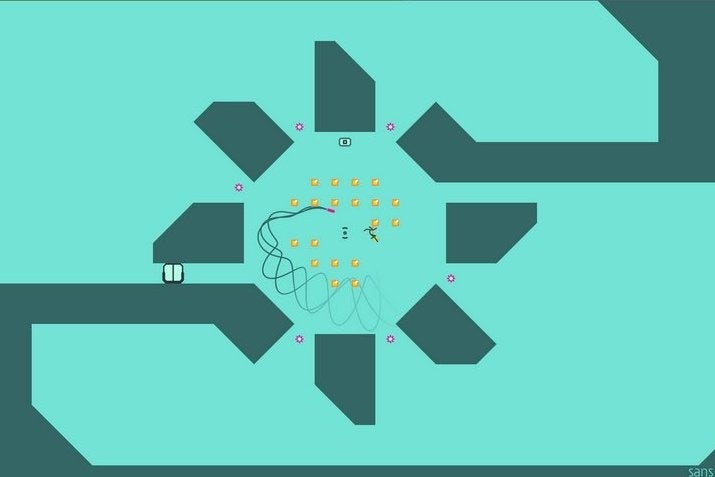 Minimalist platformer N++ is heading to PS4 on 29th July, developer Metanet Software has announced.
North Americans will naturally get it a day earlier on the 28th, since PSN updates on Tuesdays rather than Wednesdays there.
Developed by a team of three over 2.5 years, N++ features 2360 levels across three game modes: solo, co-op and Race.
There will also be a level editor, lest you want to try your hand at crafting elegant platforming challenges.
"I can tell you with complete and enthusiastic confidence, N++ is the masterpiece we set out to make," said Metanet co-founder Mare Sheppard on the PlayStation Blog. "It has turned out even better than we expected it to, and partly because of the N++ beta we ran over the past few weeks."
N++ will be 20 per cent off for PS Plus members and Metanet noted that it will actually raise the price of the game when its first update comes out since it will effectively double the size of the game; an impressive feat given that the core game is already 2360 levels long.
Check out how N++ looks in action along with a brief look at the developer explaining just how vital the PS4 is in creating what looks like a simple platformer.