Myst dev's spiritual successor Obduction is coming to PS4 this month
PSVR support to be added in an update.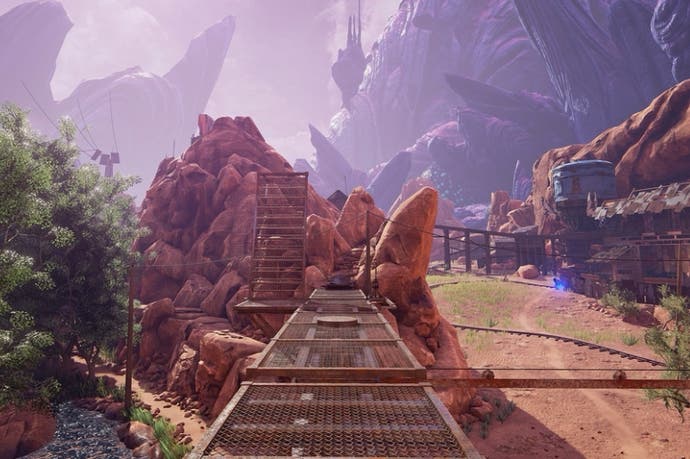 Obduction, the long-awaited spiritual successor to Myst by the classic game's developer Cyan, is coming to PS4 on 29th August with free PSVR support to follow as a future update.
This launch almost exactly coincides with Obduction's one-year anniversary since it originally debuted on Steam 24th August 2016.
Like Myst before it, Obduction puts players in the role of an anonymous interloper who is whisked away to a strange fantasy world for reasons unknown. Your new setting is an enticingly odd one, full of familiar earthly sights suggesting the presence of fellow humans, but also eerily devoid of people and full of peculiar alien technology. It's up to you to simply start exploring and figure out what's going on.
Creative director and Cyan CEO Rand Miller made it clear that VR support is not a last minute add-on, but rather a core part of the studio's vision from the beginning.
"Creating a game with both traditional and VR experience meant that we had to consider VR in our design work before there were any VR headsets available," Miller said on the PlayStation Blog. "But we were determined to build an amazing gaming experience that provided not just a satisfying experience for PS4 players, but something that felt like a full VR game instead of a small demo for PSVR players."
For more on Obduction and the history of Cyan, we spoke to Miller about the studio's rise, fall, and resurrection. After all, it created what was at one point the best-selling computer game of all time, before betting it all on an ambitious follow-up that fell victim to a host of unlucky circumstances.