Mortal Kombat X Kitana and Kung Lao gameplay revealed
And yes, Goro is still a pre-order bonus.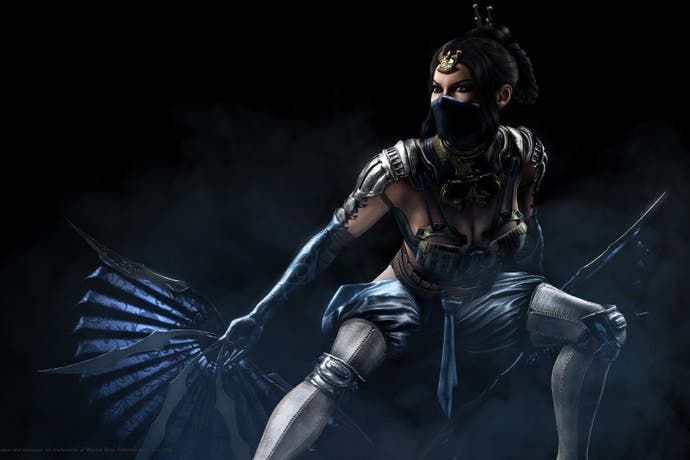 Warner Bros. Interactive Entertainment has released the first gameplay footage of Kitana and Kung Lao in NetherRealm's bloody fighting game Mortal Kombat X.
As is Mortal Kombat tradition, Kitana uses her fan blades to slice and dice, and Kung Lao uses his razor sharp hat to cut up his enemies. Be warned, the video, below, is pretty gruesome.
As we reported back in September, four-armed Mortal Kombat brute Goro is a pre-order bonus. Now we know he's tied to GAME in the UK. So, yes, you have to pre-order Mortal Kombat X with GAME if you want to play as Goro. Sigh.
No doubt Goro will be sold seperately, or perhaps as part of a bundle of characters, at a later date.
Mortal Kombat X launches on 14th April 2015 for PC, PlayStation 4, PlayStation 3, Xbox One and Xbox 360.