Mortal Kombat X Fatalities guide
A handy reference list of all the Fatalities in the game.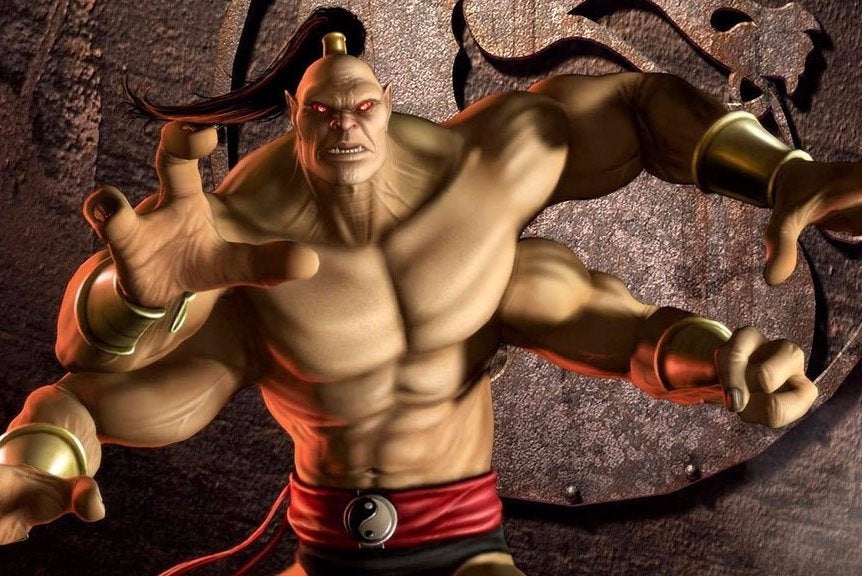 Mortal Kombat X is out today for consoles and PC, and a few extra bells and whistles aside it mostly sticks to the formula that made the series famous. Namely, you can expect a generous roster of characters tearing each other's vital organs out, using an equally generous collection of pleasantly disgusting, eviscerating moves.
Now, a Mortal Kombat without the kind of heart-stopping (or ripping, for that matter) Fatalities for which the series has become synonymous with is no kind of Mortal Kombat game at all. So, as you'd expect, each of the game's roster of characters has a pair of special Fatality moves which can be used to leave your opponent in no doubt as to who the ultimate victor of each encounter was.
Some are trickier to pull off than others, and the game's already attracted a small amount of controversy by introducing paid-for tokens that grossly simplify the process of putting one of these grim finishing touches into play. You'll get plenty of these tokens through normal gameplay though, and we think you'll want to take the time to demonstrate your mastery the right way.
With that in mind, we've gathered together all of the currently known Fatalities in the game, and put them into a collection of charts for each character. We think you should find these easy enough to reference from your mobile phone, while you lounge around on the sofa and idly browse through your opponents' innards. We'll update this article in the next few days with any missing odds and ends.
---
Mortal Kombat X Fatalities guide
Cassie Cage Fatalities
| Fatality | Range | Xbox | PlayStation |
| --- | --- | --- | --- |
| Bubble Head | Mid | Forwards, Down, Back, Forwards, X | Forwards, Down, Back, Forwards, Square |
| Selfie | Near | Down, Forwards, Down, Back, B | Down, Forwards, Down, Back, Circle |
D'Vorah Fatalities
| Fatality | Range | Xbox | PlayStation |
| --- | --- | --- | --- |
| Bug Me | Mid | Back, Forwards, Back, X | Back, Forwards, Back, X |
| Heart Broken | Near | Forwards, Back, Forwards, Y | Forwards, Back, Forwards, Triangle |
Ermac Fatalities
| Fatality | Range | Xbox | PlayStation |
| --- | --- | --- | --- |
| Inner Workings | Mid | Down, Up, Back | Down, Up, Back |
| Head Out | Mid | Forwards, Down, Down, Up | Forwards, Down, Down, Up |
Erron Black Fatalities
| Fatality | Range | Xbox | PlayStation |
| --- | --- | --- | --- |
| Sandstorm | Mid | Down, Back, Forwards, Down, X | Down, Back, Forwards, Down, Square |
| Six Shooter | Far | Back, Forwards, Back, Forwards, Y | Back, Forwards, Back, Forwards, Triangle |
Ferra / Torr Fatalities
| Fatality | Range | Xbox | PlayStation |
| --- | --- | --- | --- |
| Better Than One | Near | Forwards, Back, Forwards, Back, X | Forwards, Back, Forwards, Back, X |
| Play Time | Mid | Down, Back, Forwards, Back, Back | Down, Back, Forwards, Back, Back |
---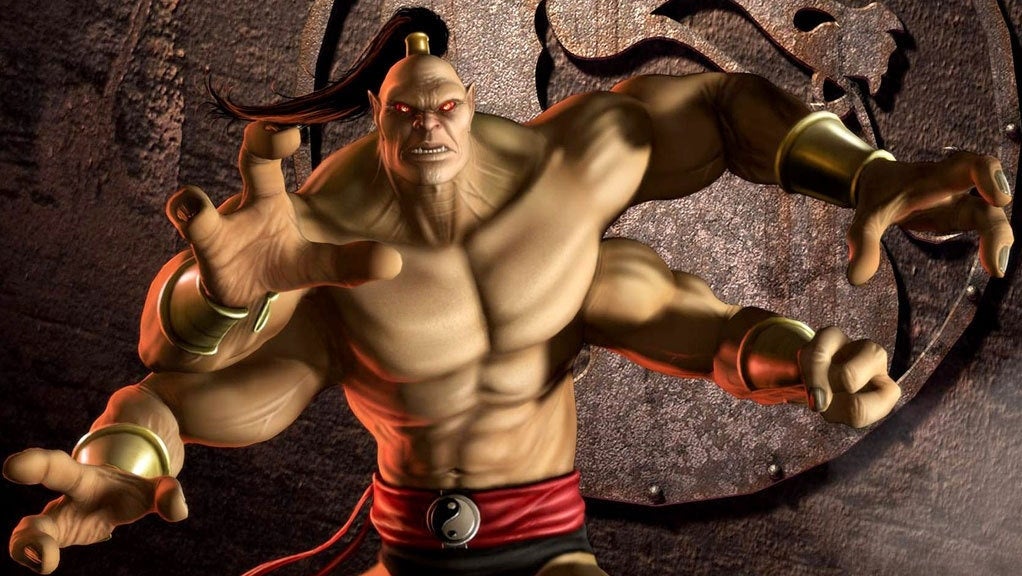 Goro Fatalities
| Fatality | Range | Xbox | PlayStation |
| --- | --- | --- | --- |
| Peek-A-Boo | Near | Back, Forwards, Down, Circle | Back, Forwards, Down, B |
| Shokan Amputation | Near | Back, Down, Down, Up | Back, Down, Down, Up |
Jacqui Briggs Fatalities
| Fatality | Range | Xbox | PlayStation |
| --- | --- | --- | --- |
| Blown Out | Near | Back, Forwards, Back, Forwards, Y | Back, Forwards, Back, Forwards, Triangle |
| Fist Pump | Near | Forwards, Down, Back, B | Forwards, Down, Back, Circle |
Jason Vorhees Fatalities
| Fatality | Range | Xbox | PlayStation |
| --- | --- | --- | --- |
| Unknown | | | |
| Unknown | | | |
Jax Fatalities
| Fatality | Range | Xbox | PlayStation |
| --- | --- | --- | --- |
| T-Wrecks | Near | Forwards, Back, Down, Y | Forwards, Back, Down, Triangle |
| Jack The Ribber | Near | Down, Back, Forwards, Forwards | Down, Back, Forwards, Forwards |
Johnny Cage Fatalities
| Fatality | Range | Xbox | PlayStation |
| --- | --- | --- | --- |
| Here's Johnny | Near | Back, Forwards, Back, Forwards, X | Back, Forwards, Back, Forwards, Square |
| Little Improv | Mid | Forwards, Back, Forwards, Forwards | Forwards, Back, Forwards, Forwards |
---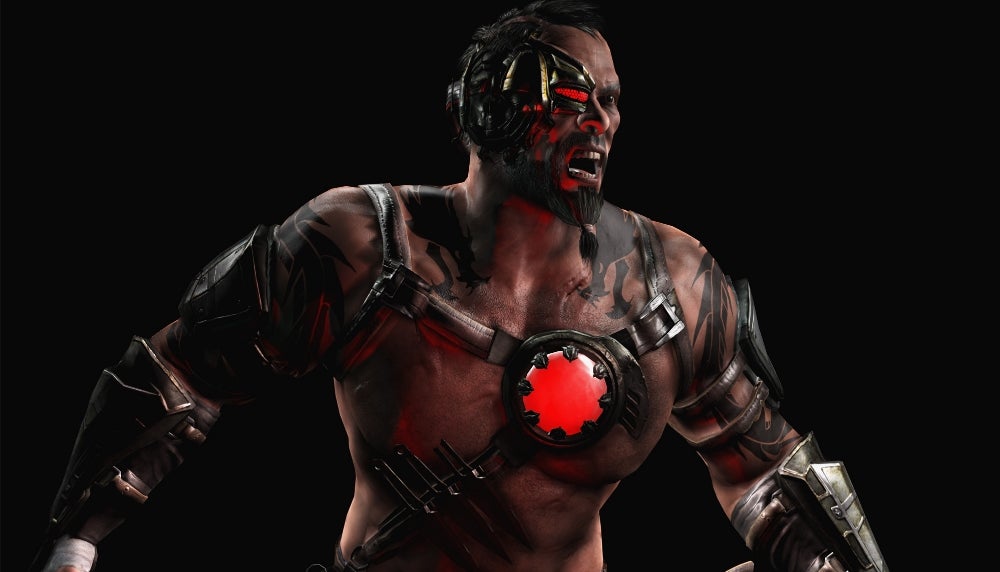 Kano Fatalities
| Fatality | Range | Xbox | PlayStation |
| --- | --- | --- | --- |
| Head Case | Near | Down, Forwards, Down, Back, X | Down, Forwards, Down, Back, X |
| Knife To Meet You | Far | Down, Down, Forwards, X | Down, Down, Forwards, Square |
Kenshi Fatalities
| Fatality | Range | Xbox | PlayStation |
| --- | --- | --- | --- |
| Tele-Copter | Far | Back, Forwards, Back, Back | Back, Forwards, Back, Back |
| My Puppet | Far | Forwards, Down, Back, Up, X | Forwards, Down, Back, Up, Square |
Kitana Fatalities
| Fatality | Range | Xbox | PlayStation |
| --- | --- | --- | --- |
| Dark Fan-tasy | Mid | Down, Forwards, Back, Forwards, Y | Down, Forwards, Back, Forwards, Triangle |
| Splitting Hairs | Mid | Back, Forwards, Down, Down | Back, Forwards, Down, Down |
Kotal Khan Fatalities
| Fatality | Range | Xbox | PlayStation |
| --- | --- | --- | --- |
| Be Mine | Near | Down, Back, Forwards, X | Down, Back, Forwards, Square |
| Tight Squeeze | Near | Forwards, Back, Forwards, Back, Y | Forwards, Back, Forwards, Back, Triangle |
Kung Jin Fatalities
| Fatality | Range | Xbox | PlayStation |
| --- | --- | --- | --- |
| Target Practice | Near | Down, Forwards, Down, Back, Y | Down, Forwards, Down, Back, Triangle |
| Pinned Down | Mid | Forwards, Back, Down, Down, X | Forwards, Back, Down, Down, Square |
---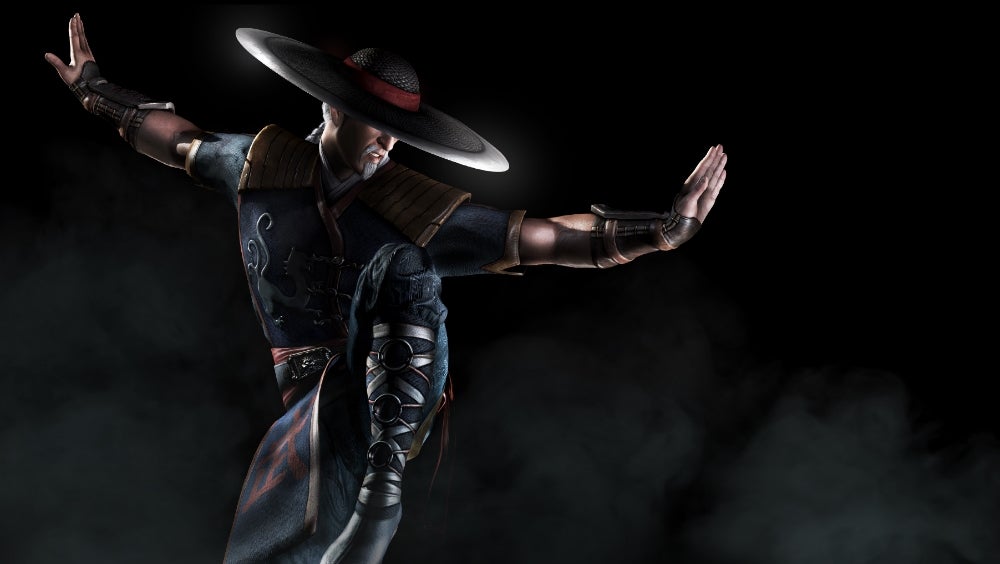 Kung Lao Fatalities
| Fatality | Range | Xbox | PlayStation |
| --- | --- | --- | --- |
| Face Grind | Near | Down, Back, Down, Forwards, B | Down, Back, Down, Forwards, Circle |
| Flower Pot | Near | Down, Forwards, Down, Back, X | Down, Forwards, Down, Back, Square |
Liu Kang Fatalities
| Fatality | Range | Xbox | PlayStation |
| --- | --- | --- | --- |
| Sore Throat | Near | Down, Down, Back, Forwards, Forwards | Down, Down, Back, Forwards, Forwards |
| Splitter | Near | Back, Forwards, Down, Up | Back, Forwards, Down, Up |
Mileena Fatalities
| Fatality | Range | Xbox | PlayStation |
| --- | --- | --- | --- |
| Face Feast | Near | Down, Back, Down, Back, X | Down, Back, Down, Back, X |
| Tasty Treat | Near | Forwards, Back, Forwards, Back | Forwards, Back, Forwards, Back |
Predator Fatalities
| Fatality | Range | Xbox | PlayStation |
| --- | --- | --- | --- |
| Unknown | | | |
| Unknown | | | |
Quan Chi Fatalities
| Fatality | Range | Xbox | PlayStation |
| --- | --- | --- | --- |
| Mind Game | Far | Forwards, Back, Forwards, Back, B | Forwards, Back, Forwards, Back, Circle |
| Both Ends | Near | Down, Forwards, Back, Forwards, Y | Down, Forwards, Back, Forwards, Triangle |
---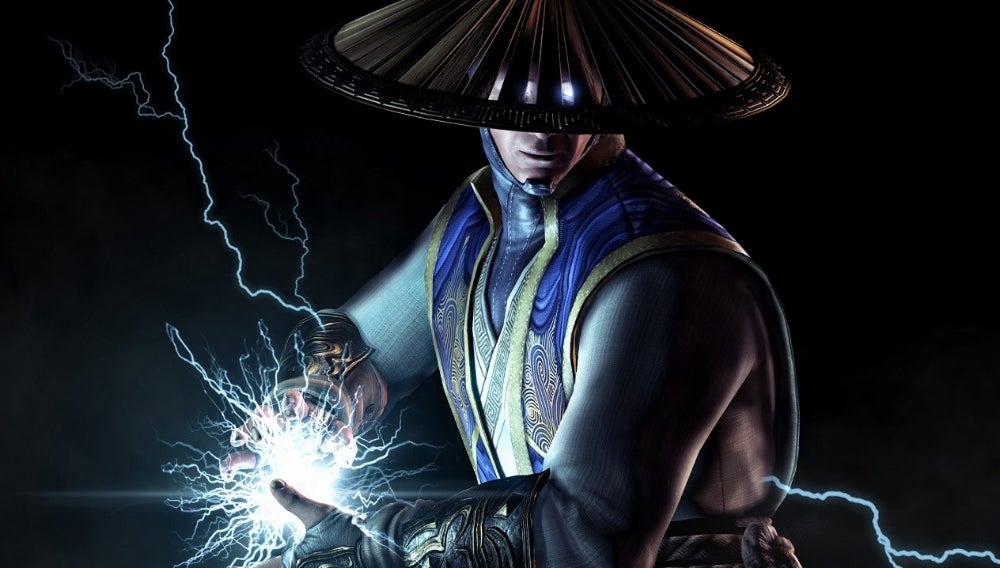 Raiden Fatalities
| Fatality | Range | Xbox | PlayStation |
| --- | --- | --- | --- |
| Bug Eyes | Near | Forwards, Back, Forwards, X | Forwards, Back, Forwards, Square |
| Conducting Rod | Far | Down, Forwards, Back, Forwards, B | Down, Forwards, Back, Forwards, Circle |
Reptile Fatalities
| Fatality | Range | Xbox | PlayStation |
| --- | --- | --- | --- |
| Bad Breath | Far | Down, Forwards, Down, Forwards, B | Down, Forwards, Down, Forwards, Circle |
| Acid Bath | Near | Down, Down, Back, Forwards, X | Down, Down, Back, Forwards, Square |
Scorpion Fatalities
| Fatality | Range | Xbox | PlayStation |
| --- | --- | --- | --- |
| Stop Ahead | Mid | Down, Back, Forwards, Y | Down, Back, Forwards, Triangle |
| Who's Next? | Mid | Down, Back, Forwards, Up | Down, Back, Forwards, Up |
Shinnok Fatalities
| Fatality | Range | Xbox | PlayStation |
| --- | --- | --- | --- |
| The Grinder | Mid | Down, Back, Forwards, Down, Up | Down, Back, Forwards, Down, Up |
| Flick Trick | Mid | Down, Up+RT, Down, Up+RT | Down, Up+R2, Down, Up+R2 |
Sonya Blade Fatalities
| Fatality | Range | Xbox | PlayStation |
| --- | --- | --- | --- |
| Target Marked | Near | Down, Down, Back, Forwards, RT | Down, Down, Back, Forwards, R2 |
| Head Hunter | Mid | Forwards, Back, Down, Back, Y | Forwards, Back, Down, Back, Triangle |
Sub-Zero Fatalities
| Fatality | Range | Xbox | PlayStation |
| --- | --- | --- | --- |
| Chest Kold | Near | Back, Forwards, Down, Back, B | Back, Forwards, Down, Back, Circle |
| Bed of Ice | Near | Down, Back, Down, Forwards, B | Down, Back, Down, Forwards, Circle |
---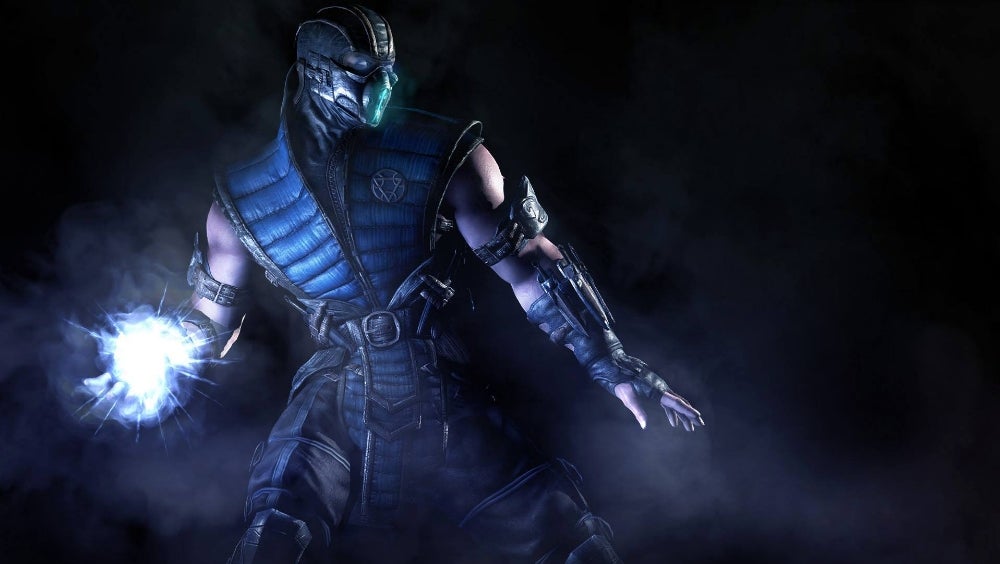 Takeda Fatalities
| Fatality | Range | Xbox | PlayStation |
| --- | --- | --- | --- |
| Whip It Good | Mid | Down, Forwards, Down, Back, Y | Down, Forwards, Down, Back, Triangle |
| Head Cage | Mid | Forwards, Back, Down, Down, X | Forwards, Back, Down, Down, Square |
Tanya Fatalities
| Fatality | Range | Xbox | PlayStation |
| --- | --- | --- | --- |
| Unknown | | | |
| Unknown | | | |
Tremor Fatalities
| Fatality | Range | Xbox | PlayStation |
| --- | --- | --- | --- |
| Unknown | | | |
| Unknown | | | |