Warner accused of abandoning Mortal Kombat X PC players
After Kombat Pack 2 confirmed console only.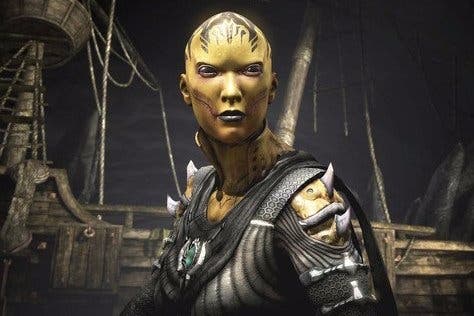 Video game publisher Warner has been accused of abandoning customers who bought Mortal Kombat X after it confirmed key downloadable content will not be released for that version of the fighting game.
Yesterday, Warner announced Mortal Kombat XL, an expanded version of Mortal Kombat X that includes all the downloadable content released so far as well as the upcoming Kombat Pack 2, a DLC that stars hotly anticipated playable characters such as the Xenomorph from Aliens.
Warner's announcement mentioned PlayStation 4 and Xbox One - but, crucially, failed to mention PC. This sparked a number of questions among Mortal Kombat X's PC community. If Mortal Kombat XL wasn't coming to PC, then would Kombat Pack 2?
Then, over at the TestYourMight forum, this bombshell, from NetherRealm community manager Tyler Lansdown.

As you'd expect, the reaction was met with anger and disappointment from those who'd bought Mortal Kombat X on PC. The had expected - quite reasonably - support on a par with that given to the console versions of the game. Now, it looks like PC players won't even get all of the DLC characters. So, no Xenomorph for PC gamers.


It's a similarly angry response on Steam, where players are using reviews to express their frustration.


For many, this latest news comes as no surprise. Mortal Kombat X launched on PC in a buggy, crash-prone state, and while subsequent patches have improved matters, Warner hasn't released an update for the PC version of MKX since September 2015. When it looked like the recently-announced beta test of a new and improved netcode for the game would skip PC, players suspected the worst.
And this latest episode worsens Warner's troubled relationship with PC gamers, many of whom are still smarting over the Batman: Arkham Knight debacle. The PC version of Arkham Knight was so poor, remember, that Warner pulled it from sale and offered refunds as it worked to issue a fix.
The apparent abandonment of MKX on PC is, for many PC gamers, the final nail in the coffin. Who, now, would buy a future Warner-made PC game? Eurogamer's asked the publisher for comment.