Mortal Kombat X for PS3 and Xbox 360 delayed
Jason Voorhees from the Friday the 13th films is a guest character.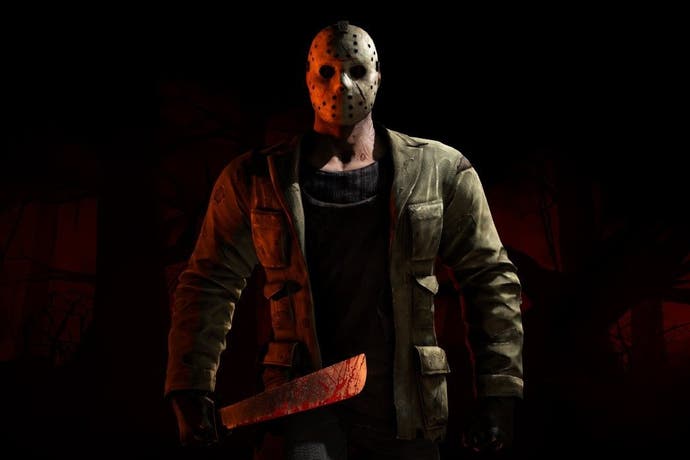 The last-gen versions of fighting game Mortal Kombat X have been delayed.
Publisher Warner Bros. said the PlayStation 3 and Xbox 360 versions would release this summer, having previously been set to come out alongside the PC, PS4 and Xbox One versions on 14th April.
The last-gen versions are being developed by High Voltage Software, not principal Mortal Kombat maker NetherRealm. High Voltage is best known for Wii shooter The Conduit, but has worked on a raft of ports in recent years.
Here's Warner's statement confirming the delay. No explanation was offered.
"Warner Bros. Interactive Entertainment today confirmed that the Xbox 360 and PlayStation 3 versions of Mortal Kombat X being developed by High Voltage Software will release this summer. The Xbox One, PlayStation 4 and Windows PC versions will be available April 14."
Meanwhile, Warner announced a guest character for Mortal Kombat X: Jason Voorhees from the Friday the 13th films.
Jason is a part of the Mortal Kombat X Kombat Pack, which is the game's version of a DLC season pass.
The Kombat Pack includes access to four playable characters still in development, Warner said, of which Jason is one. The others remain unannounced, but two are "Klassic Mortal Kombat Kombatants" and one is another guest character.
In the UK the Kombat Pack is included in the Mortal Kombat X Premium Edition, or it costs £24.99 when bought separately.
There's also mention that those who buy the Kombat Pack get the Samurai Pack, which contains three new character skins: Ronin Kenshi, Samurai Shinnok and Jingu Kitana, as well as an accompanying skin pack with each playable character.
That confirms Kenshi and Shinnok as playable characters, if there was any doubt.