More SWTOR controversy as unsubscribe tab disappears
UPDATE: BioWare responds, confirms fix incoming.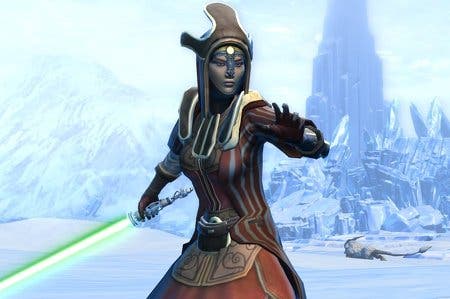 UPDATE: BioWare just issued Eurogamer with the following statement:
"We are aware there is an issue with account management on our website and apologise for any inconvenience. We have identified the issue and can confirm it will be resolved shortly."
ORIGINAL STORY: Another day, another headache for BioWare's PR department with fresh controversy hitting MMO Star Wars: The Old Republic following yesterday's botched game update.
As detailed by Massively, a number of users are reporting that the "Cancel subscription" tab has disappeared from their account pages.
While it's likely a bug in the database code, the timing has raised suspicions of foul play - tomorrow is the day when accounts are due to be billed following the month of free gameplay gifted to players who joined on launch day.
While BioWare is investigating exactly what the problem is, customer services chimed in on a busy thread on the game's official forums, instructing anyone looking to cancel their subscription to contact the developer by phone.
We've contacted BioWare for more information and will update when we get a response.
It's not the only piece of SWTOR-related bad news for publisher EA today. The Wall Street Journal has reported that its share price fell after Todd Mitchell, an industry analyst at Brean Murray Carret & Co, raised concerns that the game is underperforming.
"Specifically, initial sales appear to be below expectations, and casual observation of early play is causing us to rethink our churn assumptions," Mitchell wrote in a note to clients.
On a slightly brighter note, all players who have renewed their subscription for a further month are being rewarded with an exclusive Founder's medal. Full details are on the game's official site.