Monster Hunter World reveals summary videos of every weapon type
Are you a bad enough dude to fight with a Hunting Horn?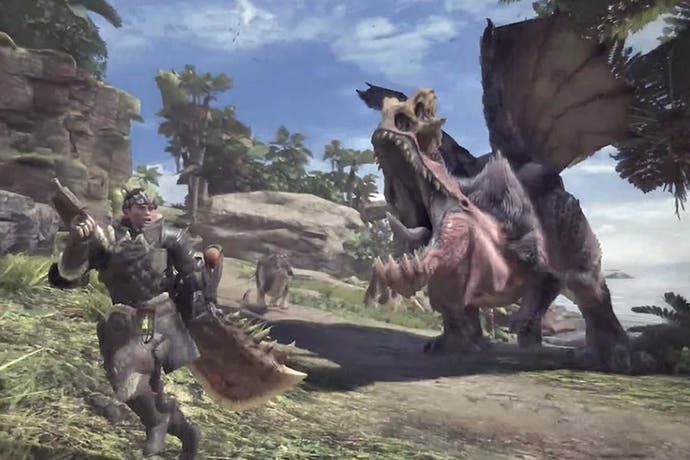 Capcom has released a series of videos providing a rundown on each of the game's 14 weapon types.
If you're new to the series here's what you need to know: each weapon type plays very, very differently, making your armaments akin to picking a class in most RPGs. They do a lot more than simply switch up your combos and timing, but alter such fundamentals as whether the dodge button makes you perform an evasive roll or a sideways hop. While you'll craft more powerful weapons throughout your journey, the core control systems remain the same from beginning to end.
One major difference between Monster Hunter World and previous games in the series is that this will be the first entry that will allow players to switch out their weapons mid-mission. So if you take a Light Bowgun to what you later decide is an Insect Glaive fight, you needn't quit or reload to switch up your tactics.
Monster Hunter World's 14 weapon types will remain the same as they've been since Monster Hunter 4, however there are tiny changes here and there to how they operate - like the Light Bowgun can now plant landmine-like traps. Gamechanger!
So, without further ado, here's a rundown on how each armament works:
Monster Hunter World will launch in early 2018 on PS4 and Xbox One. A PC port is planned to follow shortly after.