Monster Hunter World is getting a Mega Man collaboration
Felyne good.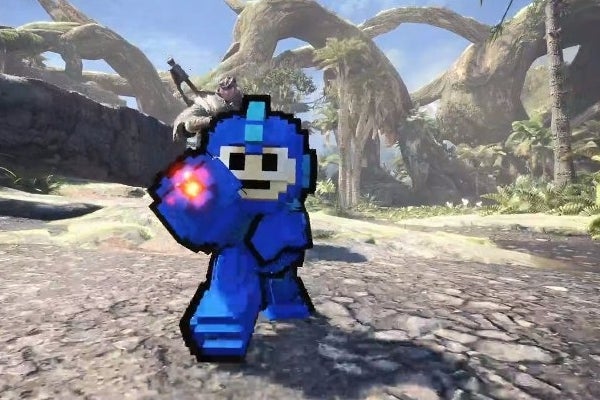 Today's PlayStation Experience 2017 show revealed a new trailer for Monster Hunter World, and with it a special Mega Man collaboration.
Both series are, of course, published by Capcom. 2018 is Mega Man's 30th anniversary, hence the hookup.
You'll be able to dress your Felyne helpers in an 8-bit Mega Man costume, and also hear chirpy bit-tunes from old Mega Man games by using special weapons.
The Mega Man reveal comes at the very end of the trailer above.