Molyneux to keynote Eurogamer Expo, Gears of War 3 playable!
Plus Fable III on the show floor.
Eurogamer is delighted to announce that legendary British game developer Peter Molyneux will be kicking off the Eurogamer Expo developer sessions this year with a talk on Fable III, giving behind the scenes detail and revealing his inspiration for the series.
What's more, our friends at Microsoft are bringing several of their latest games along and today we can confirm that Gears of War 3 will be playable in Beast mode on the show floor throughout the Expo, which runs from 1st to 3rd October.
Molyneux will be speaking at noon on Friday 1st October in our dedicated developer session theatre at Earls Court, London. Fable III will also be playable on the show floor.
Tickets for the Eurogamer Expo cost £8 per day and are still available for Friday 1st October and Sunday 3rd October, so get yourself over to the Expo website to snap them up.
Earlier this month we revealed that Bethesda Softworks will be presenting RAGE and Hunted: The Demon's Forge at the Expo, while Hunted, Brink and Fallout: New Vegas will all be playable.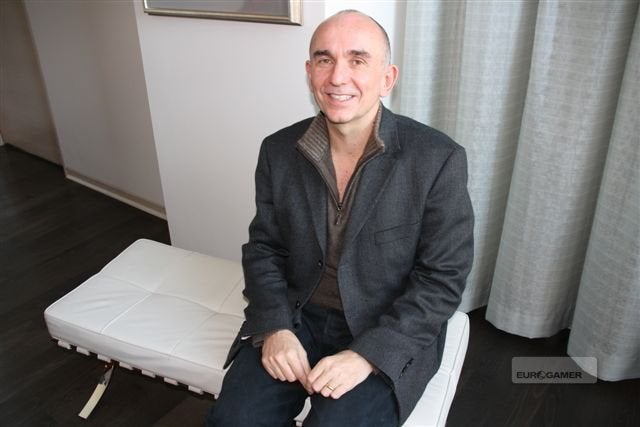 Sony is also supporting the Expo in a huge way with the likes of Killzone 3, inFamous 2, Gran Turismo 5, LittleBigPlanet 2 and MotorStorm Apocalypse.
Then there's Electronic Arts, who are bringing Medal of Honor, FIFA 11, Crysis 2, Need for Speed: Hot Pursuit and Dead Space 2, and Ubisoft, who will have Assassin's Creed: Brotherhood and other titles available.
What's not to like? The Eurogamer Expo runs from 1st to 3rd October at Earls Court, London, and we're open 11am to 7pm each day. Get stuck in.