Mojang won't sue FortressCraft dev, "bored" by Minecraft clones
"They don't bring anything new to the table."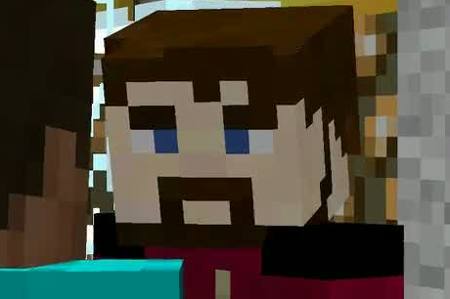 Mojang has accused Minecraft clones of failing to do anything new - but confirmed it won't sue their makers.
Mojang business chief Daniel Kaplan discussed the issue of Minecraft clones in response to a Eurogamer-asked question in a webchat.
We asked Kaplan for Mojang's take on Xbox Live Indie Game FortressCraft, which many have accused of being a clone of Minecraft, and asked if it will take its developer Adam Sawkins to court.
"As long as they don't use anything we MADE, we don't care," Kaplan replied.
"Like, would the Doom creators sue everybody who has done an FPS? Don't think so."
FortressCraft, a £2 title, is the most successful game on the Xbox 360 XBLIG platform. In September last year it had generated over $1 million in revenue off the back of half a million sales.
Some have criticised it for being little more than a rip off of Markus "Notch" Persson's phenomenally successful Minecraft - and the comparisons are set to intensify when Minecraft is released on Xbox Live Arcade later this year.
Sawkins has rejected those comparisons. Last year he called out what he described as the "Notch Defense Force", and insisted his game is nothing like the indie phenomenon.
"The Notch Defense Force said things like 'you even stole the name', but the actual gameplay is nothing like Minecraft," Sawkins said at the time.
"Minecraft has been squeezed out of its own market," he said on the subject of Minecraft's XBLA release. "It might do well on the name alone, but if you want sexy graphics and shaders and the creative aspect, you have FortressCraft. If you want to fight monsters and share stuff with your friends, you have Total Miner. Nobody will pay for Minecraft when they can pay $3.00 for Total Miner or FortressCraft."
Speaking last night, Kaplan dismissed the impact of Minecraft clones on Mojang.
"I'm really bored by the clones," he said. "They don't bring anything new to the table which is really sad."