Mirror's Edge Catalyst title spotted ahead of E3
UPDATE: Official website up. "This is not a sequel."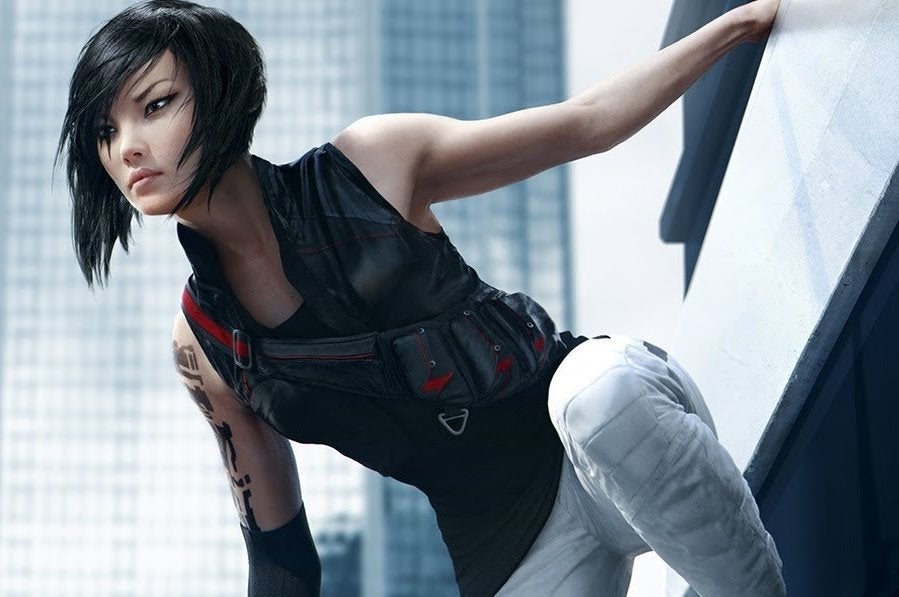 UPDATE 09/06/2014 5.32pm: The official Mirror's Edge Catalyst website is up.
It includes a statement by senior producer Sara Jansson explaining that this is not a sequel.
"The team has spent a lot of time re-evaluating every aspect of the game and making it a new experience," she said. "This is not a sequel, this is not Mirror's Edge 2. We have landed on a vision that honours the first game - pushing the boundaries of first person movement and diving deeper into the story behind our heroine Faith - but also brings a lot of great new, interesting gameplay and features to the experience for our players."
ORIGINAL STORY 09/06/2014 10.01am: It looks like Mirror's Edge Catalyst is the official name for the first-person free-running reboot.
An EA trademark for Mirror's Edge Catalyst popped up yesterday, along with a domain name registration for MirrorsEdgeCatalyst.com
Shortly after, the official Mirror's Edge Twitter account issued the following teaser that seemingly confirms the name as legitimate:
Battlefield and Star Wars Battlefront developer DICE is developing a reboot of the original Mirror's Edge that will tell a new story starring its protagonist, Faith.
The PC, PlayStation 4 and Xbox One game is due to get a full unveiling next week at E3, likely at EA's own press conference, nearly seven years after the launch of the original Mirror's Edge for PC, PS3 and Xbox 360. EA plans to release the game during the first quarter of 2016.