Minimalist platformer Thomas Was Alone is coming to PS3 and Vita this spring
Features Cross Buy support.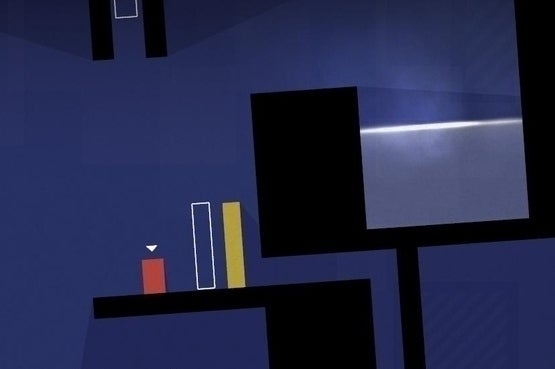 Mike Bithell's critically acclaimed minimalist platformer Thomas Was Alone, "a game about friendship, and jumping," will be making its way onto PS3 and Vita this spring.
As detailed on the PlayStation Blog, Thomas Was Alone will feature Cross Buy support, so if you buy it on one Sony platform, you'll have access to it on another at no extra charge.
Previously Thomas Was Alone was released on PC and Mac where it received a lot of good buzz. Its abstract art style portrays its cast as mere rectangles in silhouetted angular levels, while the whole thing is narrated by Danny Wallace (Shaun from Assassin's Creed) and set to an evocative soundtrack by David Housden.
The new PSN version will add a creator's commentary and a timed-exclusive DLC prologue about a square who acquires a jetpack. You'll also be able to use the touch screen on the Vita to select characters or control the camera.
Get a glimpse at what all the fuss was about it this rad Thomas Was Alone trailer below.