Minecraft console version update adds stained glass, trapdoors
LittleBigPlanet Mash-up pack coming to PS4.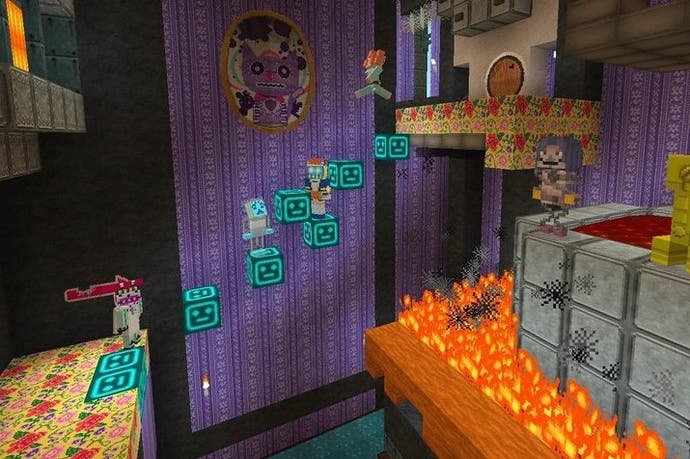 All of Minecraft's console version will receive a new update tomorrow.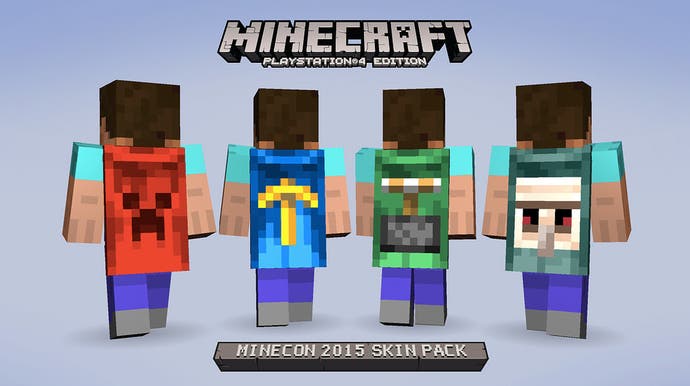 As detailed on developer Mojang's official blog, this new version version 1.17/TU25/CU14 will add new objects like stained glass, trapdoors, inverted daylight sensors, books and quills.
Other additions include new blocks such as oak, spruce, birch and "jungle wood".
Furthermore, you'll be able to adjust important settings like difficulty, weather, time of day, player spawn positions, game modes, and there will even be an option to adjust the world's verticality in case you prefer flatter terrains that don't require so much digging.
There will also be a new free Minecon 2015 skin pack. As detailed on the PlayStation Blog, these free skins, due 15th July, add capes to player characters Steve and Alex.
Finally, those playing the PS4 version of Minecraft will have the option to buy the LittleBigPlanet Mash-up Pack.
Due on 15th July for £3.29 / €3.99, this add-on will include avatars bearing the likeness of Sackboy, Sackgirl OddSock, Toggle, Swoop and more. Beyond that, it lets you alter the way the game looks with textures, creatures, and tunes from Media Molecule's community oriented craft-'em-up platformer.
This PlayStation-exclusive may be surprising as Minecraft developer Mojang was acquired by Microsoft last year for a sum of $2.5b.