Middle-earth: Shadow of War gets new story expansion and big free features update
Now that's what I'm Tolkien about.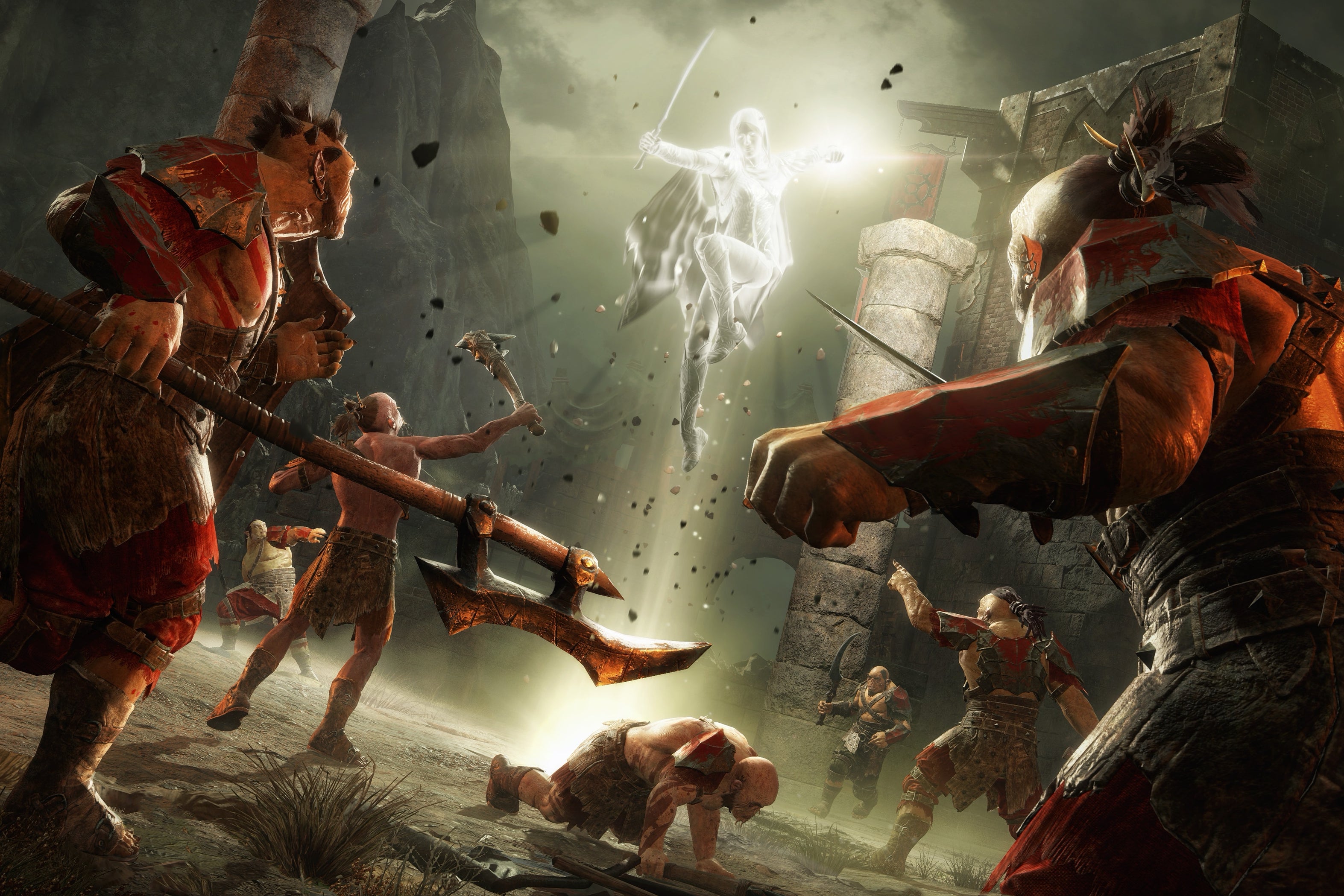 Warner Bros has released a new story expansion for its orc-themed open-world fantasy adventure, Middle-earth: Shadow of War, and it's joined by number of free new additions designed to improve and expand the core game.
Blade of Galadriel, as the story expansion is known, follows the adventures of new playable protagonist Eltariel - an elite Elven warrior sent to Mordor to hunt the Nazgûl. It introduces new combat abilities, skills, and gear - including Eltariel's dual Elven blades and the Light of Galadriel - plus eight unique Legendary Orcs for use in the main story campaign.
"Encounter memorable new Nemesis characters, such as Flint, Tinder and the Slayer of the Dead, while battling the Nazgûl and learning more mysteries of their past", says Warner Bros of Blade of Galadriel. And if that's at all enticing, the expansion is available now on PC, Xbox One and PS4 as part of Shadow of War's Expansion Pass, or on its own for £11.99.
Today's paid story DLC is accompanied by a hefty free update for all Shadow of War players, adding a number of new features and quality of life improvements to the base game.
Top of the list are enhancements to Shadow of War's Nemesis System, introducing new traits and behaviours to Orc Captains. These include Tunnel Rat - which lets Orcs burrow into the ground and summon Ghûls - and Sniper Shot, which causes archers to fire from great distances with pinpoint accuracy. Tremor, meanwhile, makes Ologs slam the ground, staggering nearby enemies and damaging structures, and Gifts of Treasure affects followers and offers an alternate way to earn Gems and Mirian.
Elsewhere, the free update includes an expanded Photo Mode - adding new filters, frames, styles, adjustable expressions, and stickers - plus new Talion or Eltariel players skins for use in the main story campaign. There's also a new player stat page, making it easier to keep track of your progress, and new Field of View options. Not sexy, but definitely useful.
All of that should be available on Steam, and the Xbox and PlayStation stores now.