Microsoft, Molyneux question Wii U GamePad
"How much can you look up and down between the screens?"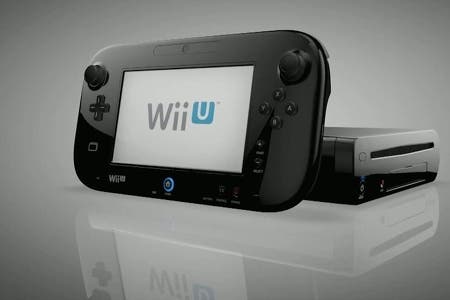 For Nintendo, the Wii U and its GamePad controller usher in a new era for design and play - but Xbox maker Microsoft and developer legend Peter Molyneux aren't convinced.
The Wii U comes with a touchscreen controller that can be used to display additional information, such as maps and inventory, and to new gameplay options, such as dragging with your finger to impact the action on the big screen.
Having seen Nintendo unveil the final version of the device at E3 this week, Molyneux expressed concern that having to repeatedly shift between looking at the GamePad and looking at the TV will be too demanding.
"I am not really decided about Wii U," he told Eurogamer's German cousins Games Industry Germany. "I watch people playing and they sometimes seem to be confused about which screen they should look at when they play with the tablet.
"I also feel that monitoring both screens turns out to be a bit demanding, as some games make it necessary to change your view from time to time between both screens."
Yusuf Mehdi, chief marketing officer for Microsoft's game business, echoed Molyneux's sentiment.
"One of the things that's interesting is, when you're playing a quick, real-time twitch game, how much can you look up and down between the screens?" he asked in an interview with GamesBeat.
"That's an interesting question. We've put a huge amount of design into how we do our controllers to understand user experience, and there's a lot in there that I think.. This controller has a lot of science behind it, about why it works great for different types of gaming."
During its E3 press conference Microsoft demoed SmartGlass, a new app that transforms smartphones and tablets into a second screen for the Xbox.
Some see it as a counter to Nintendo's Wii U. Others see it as the future of gaming and one of the key announcements at E3.
For Mehdi, it's a better approach to cross-screen sharing than Wii U.
"I believe this approach is actually better because what we're doing is embracing it as truly a supporting screen," he said. "Not as the thing you should be looking at. Therefore, it needs to light up, it needs to notify you, it needs to actually provide content that's relevant in that example.
"So I feel pretty good about that. I certainly don't think there are any latency issues there. You can use any device for control, for tabbing, for browsing, for watching movies. It's got a richer platform for things."