Microsoft congratulates Sony on its PS4 launch
The day is yours, but we shall meet again.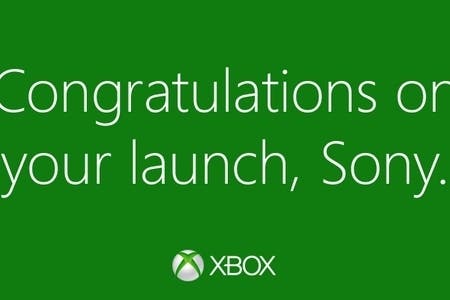 In an uncharacteristic display of sportsmanship, Microsoft has congratulated Sony on its North American PS4 launch.
"Congratulations on your launch, Sony," the official Xbox Twitter account said in the following banner.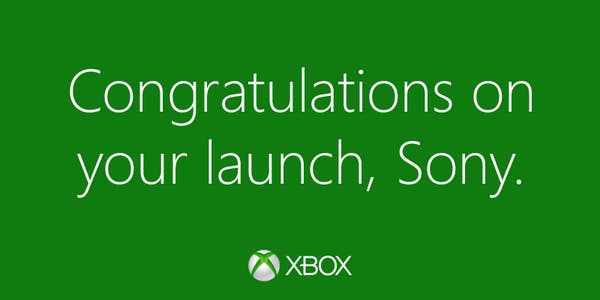 Xbox Live director of programming Larry "Major Nelson" Hryb also took to Twitter to congratulate president of Sony Worldwide Studios, Shuhei Yoshida, and SCEA VP of developer and publisher relations, Adam Boyes, on the new console's launch.
"Thanks Larry, your turn next week! :D" Yoshida replied. "Good luck next week!" Boyes added.
This is truly a strange and wonderful world in which we now live.