Metro: Last Light PC system requirements revealed
Recommended settings dug up.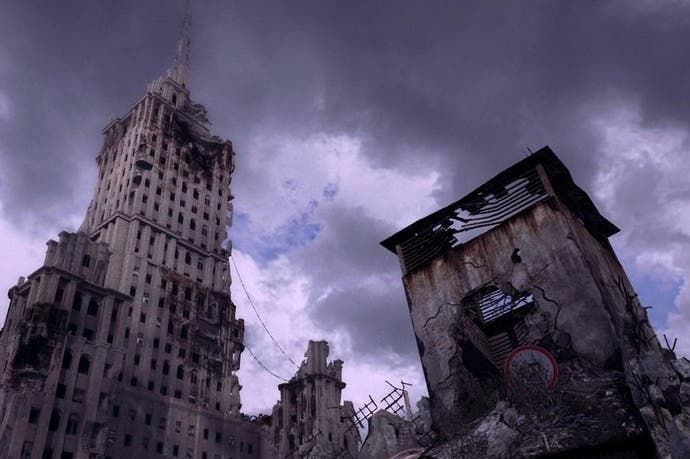 Metro: Last Light developer 4A Games has revealed the system specs you'll need to enjoy its upcoming subterranean shooter.
It's been nearly two years since the game was announced as Metro 2034. A new publisher and a name change later, there's now less than a month until its 17th May European release.
Eurogamer last played the game just before Christmas, when Chris Donlan described it as "horribly beautiful" in our Metro: Last Light preview. "A journey that's linear, but filled with punchy moment-to-moment choices, and grimly told," he wrote, "yet littered with tricksy humour and wonderful sights."
Find the full list of requirements below.
Minimum
Windows: XP (32-Bit), Vista, 7 or 8
CPU: 2.2 GHz Dual Core e.g. Intel Core 2 Duo
RAM: 2GB
Direct X: 9.0c
Graphics Card: DirectX 9, Shader Model 3 compliant e.g. NVIDIA GTS 250 (or AMD equivalent e.g. HD Radeon 4000 series) or higher
For 3D Vision Support:
NVIDIA GTX 275 or higher
120Hz Monitor
NVIDIA 3D Vision kit for Windows Vista, 7 or 8
Recommended
Windows: Vista, 7 or 8
CPU: 2.6 GHz Quad Core e.g. Intel Core i5
RAM: 4GB
Direct X: 11
Graphics Card: NVIDIA GTX 580/660 Ti (or AMD equivalent e.g. 7870) or higher
For 3D Vision Support:
NVIDIA GTX 580/660Ti or higher
120Hz Monitor
NVIDIA 3D Vision kit for Windows Vista, 7 or 8
Optimum
Windows: Vista, 7 or 8
CPU: 3.4 GHz Multi-Core e.g. Intel Core i7
RAM: 8GB
Direct X: 11
Graphics Card: NVIDIA GTX 690 / NVIDIA Titan
For 3D Vision Support:
NVIDIA GTX 690
120Hz Monitor
NVIDIA 3D Vision kit for Windows Vista, 7 or 8