Mario, Link and Zelda are in Scribblenauts Unlimited for Wii U
Goron and have a look.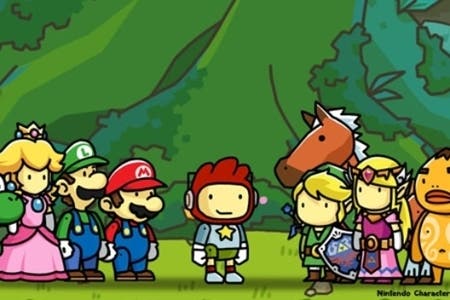 Big screen doodle-'em-up Scribblenauts Unlimited will include a cast of Nintendo characters on Wii U, publisher Warner Bros. has revealed.
Players will be able to conjure Mario, Luigi, Peach and Yoshi in the game.
The Legend of Zelda characters Link, Zelda, Epona and a Goron are also included. Nintendo's involvement will stretch to "dozens" of familiar faces and items.
"Your favourite Mario and Zelda characters are joining Maxwell! Play with them and others as bonus content exclusively in Scribblenauts Unlimited on Wii U," a message on the game's official Facebook page reads.
Scribblenauts Unlimited is due to launch on PC, 3DS and Wii U later this year. A European release date has yet to be announced, although it's a Wii U launch title in the US.