Mario Kart 8 to receive the iconic B Dasher in DLC
Here's some video of it in action.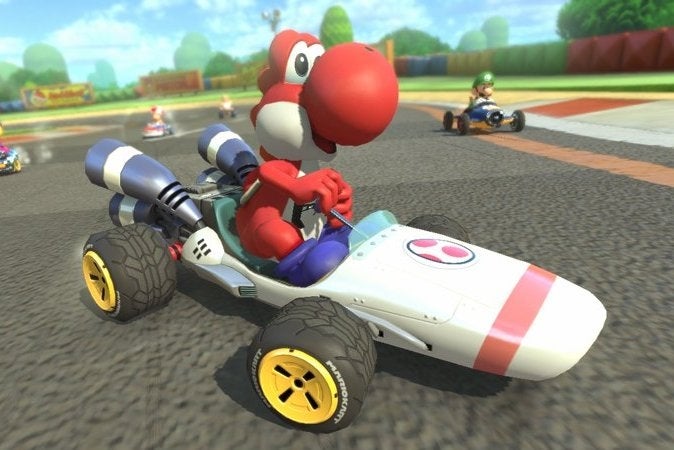 Mario Kart DS introduced an extremely swift hot rod called the B Dasher into the series, which was suspiciously absent in Mario Kart 8. Well worry no more as Nintendo confirmed via a Miiverse post that the B Dasher will be included in the Wii U racer's first batch of DLC.
This add-on is due this November and will include three characters (Tanooki Mario, Cat Peach and Link), four vehicles (F-Zero's Blue Falcon, B Dasher and two unannounced carts), and eight tracks (Wario's Gold Mine from Mario Kart Wii and an F-Zero course). It will cost £7 on its own, or £11 as a bundle with the second DLC expansion due next May.
To see the B Dasher in action, Nintendo Japan just released the following footage of the the cart that kind of looks like Birdo's snout tearing up the highway.