Lords of the Fallen 2 to launch in 2017
Sales of the original pass 900,000.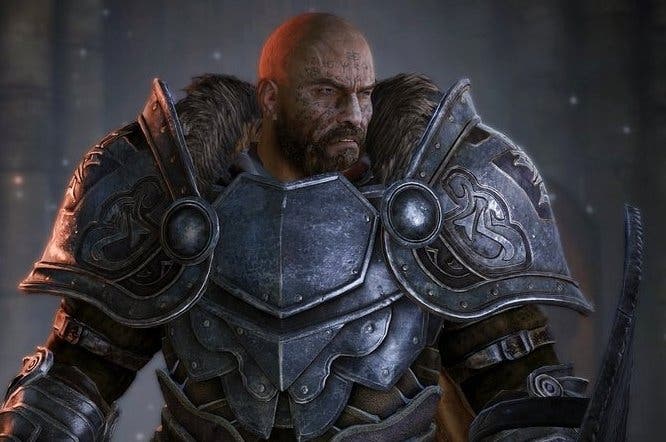 Lords of the Fallen 2 won't be released until 2017, and German developer Deck 13 - co-developer of the original - will not be involved.
CI Games boss Marek Tyminski also told me at Digital Dragons in Poland that sales of Lords of the Fallen 1 had passed 900,000.
"It's doing fine," he said of the original game, which launched in October 2014. "We are over 900,000 units. Not yet 1m but we are approaching that. And definitely it's a good start for the new IP. Definitely we can say that Lords of the Fallen 1 proved the IP made sense."
A sequel has already been confirmed, and will be developed in the same way as the first - with the one notable exception: no Deck 13.
"We are not working with Deck 13 right now," he confirmed. "We are starting the project, we start from the concepting, but we definitely will be working with a lot of partners."
Lords of the Fallen was the production of not only CI Games and Deck 13, but also studios in China and the UK. "We had our internal team, we were responsible for keeping the vision, and responsible for many critical decisions on the project. And obviously we're also responsible as a publisher, for marketing and all that stuff. But a lot of big production was outsourced," Tyminski said.
"At a certain moment of time, in China, we had more than 100 artists working on Lords of the Fallen. So what you see right now from Lords of the Fallen, a lot of that was created in China. It's a great experience and we learn a lot - what went well, what went really not so well - and we will be keeping that model for the future, including for Sniper: Ghost Warrior 3."
Deck 13 recently announced it was working on a new game to be revealed at E3 in partnership with publisher Focus Home Interactive.
I pushed Tyminski more about what happened with Deck 13.
"To be honest it's confidential," he responded. "We have spoken about certain things we could probably do after the release of Lords of the Fallen but at the end of the day we came to the conclusion, both sides, that it won't happen, and as far as I know they have another project, and I wish them luck. We have very clear thinking on how we want to make Lords of the Fallen 2 and we have a very good idea.
"We're taking all of the lessons from Lords of the Fallen 1 to make, first of all, a much better game, and second, to make it more efficient from the production perspective.
"We plan to release the game in 2017," he said. "We learnt not to say about the release date too early, so we will only be announcing the release date of each particular game when we will be close enough and we will be sure the game will be on time."
Back in December 2014, Lords of the Fallen executive producer Tomasz Gop confirmed to Eurogamer that work on a sequel had begun - but he wasn't ready to talk about further details.
Lords of the Fallen was an eye-catching action role-playing game heavily inspired by the Souls series. "I just wish it wasn't so happy to sit in another game's shadow," our reviewer Dan Whitehead said, "and made more of the few fresh mechanisms that might distinguish it and move the genre forwards. Instead, it hews so closely to a proven template that it's basically a pretty good action-adventure by default."
Here's hoping the sequel will stand more defiantly out on its own.