Looks like that Crash Bandicoot mobile game is launching soon
UPDATE: New trailer dropped.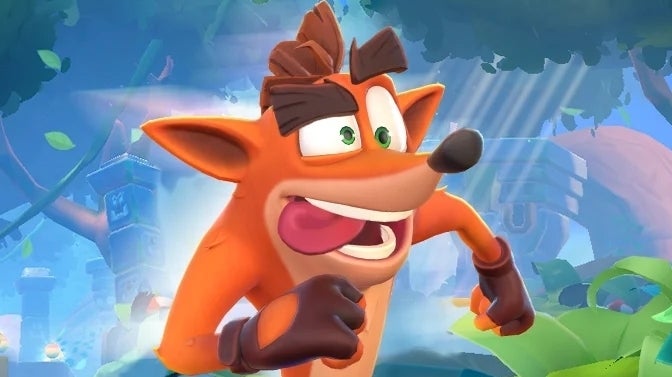 UPDATE 9/7/20: Activision has now confirmed its upcoming Crash Bandicoot mobile game via this teaser, which promises a blue hyena skin if you pre-register to play ahead of its launch. Exactly when it will arrive, however, is not stated.
---
ORIGINAL STORY 8/7/20: The previously-leaked Crash Bandicoot mobile game seems to have reappeared in the form of a Twitter tease - and it looks like it finally has an official name.
After surfacing via a Facebook advert mishap in February, the Crash Bandicoot mobile title was soft launched in across select regions, and this seems to be the one that has appeared on Twitter today.
The official Twitter account, Crash Bandicoot: On the Run, was created in May - but only gained public attention after posting the teaser video yesterday. It only follows two accounts: the official Crash Bandicoot Twitter and King, the UK-based mobile game developer responsible for hits such as Candy Crush. And, judging by the appearance of that teaser, it's fair to assume it could get a full launch relatively soon.
According to the listing on Google Play, the game is an endless runner with base-building elements allowing players to craft weapons and serums. It reportedly has some wait-halting timer mechanics embedded into the building framework, however, which perhaps isn't surprising given it's a free-to-play title. We'll have to wait and see how these turn out when the game is released in full.