Looks like Resident Evil 2 will get a secret Resi 3-themed update
UPDATE: Here's our first look.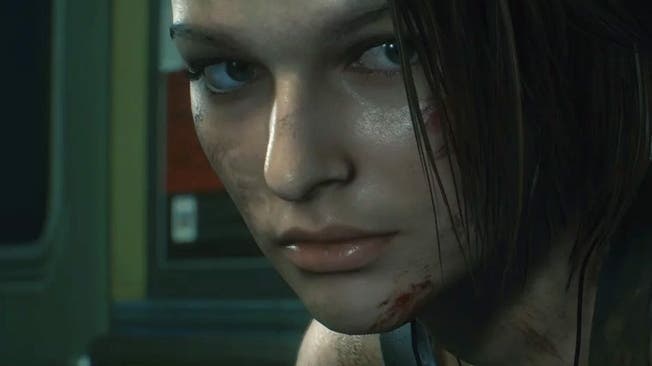 UPDATE 12/12/19: Here's our first look at Capcom's sneaky Resident Evil 3 Easter egg, due to be added very soon to Resident Evil 2.
This relates, of course, to the Resi 2 Steam achievement which was unhidden yesterday. It unlocks when you find a letter from Resi 3 protagonist Jill Valentine.
Now, the game's Xbox One version has added the achievement as well (thanks, Xbox Achievements) - and with it, a screenshot of the scene it looks like you'll get when you pick up Jill's note. Resi fans will recognise Jill and Robert Kendo having a little chat: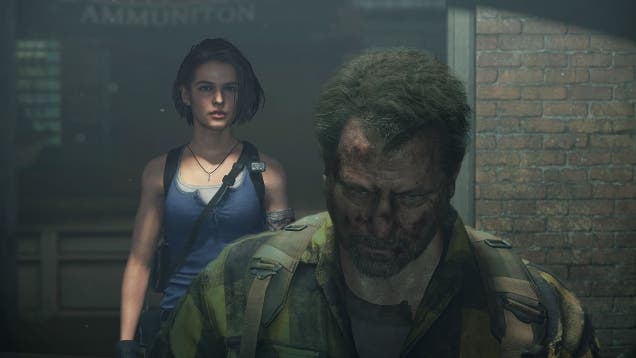 ---
ORIGINAL STORY 12/12/19: You may have escaped the clutches of Mr. X, but Resident Evil 2 looks set to call you back one last time.
A newly-revealed Steam achievement for Capcom's excellent Resident Evil 2 remake suggests a little something is on the way to tease the upcoming Resident Evil 3.
A couple of weeks ago, Resident Evil fans spotted a secret achievement had popped up on Resi 2's Steam achievement list. Today, it has been unmasked and - as many people suspected - it is a cool link to Capcom's next game.
If you've been hiding in a typewriter room for the past 24 hours, then you'll have missed the reveal of Capcom's promising-looking Resident Evil 3 remake yesterday. Its release date is set for 3rd April 2020.
Resi 3, of course, takes place over much of the same timeframe as Resi 2. Now, Capcom looks set to offer up a new Easter egg which links the two games together. It involves finding a letter left within Raccoon City by Jill Valentine - presumably during the portion of Resi 3 which takes place 24 hours beforehand.
There's no word yet on when the letter will become available to find. Regardless, it's another clever tease from Capcom - which also yesterday revealed that its spin-off Project Resistance was actually Resident Evil 3's new multiplayer portion.