Long-running Official Xbox Magazine shuts down
Future bosses say they've taken pay cuts to reduce lay-offs.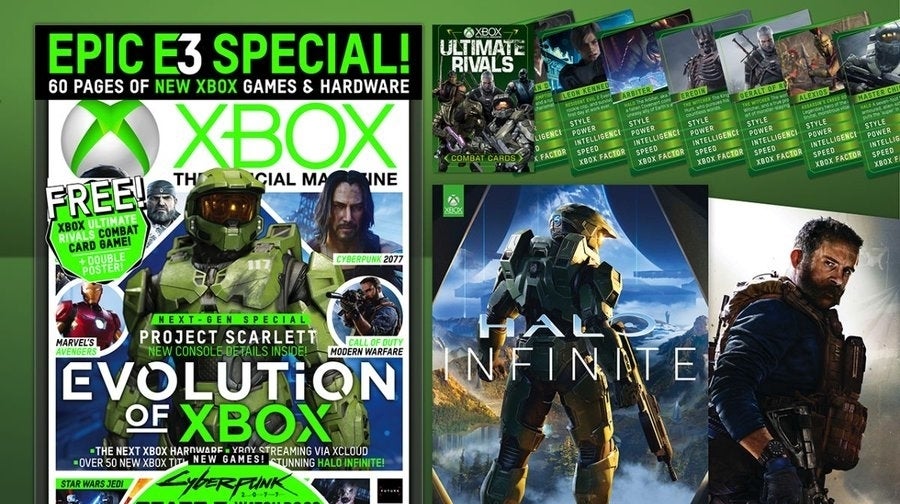 The Official Xbox Magazine has closed down, Eurogamer has learnt.
OXM folded last week, with the magazine's last few remaining staff let go. Eurogamer understands OXM is one of six magazines closed at Bath-based media company Future, although it is the only gaming magazine among them.
The closure of OXM comes in the same year Microsoft plans to release its next console, the Xbox Series X. Just one day ago the OXM Twitter account advertised an OXM subscription.
In a statement, Bath-based Future said the decline in video game retail had impacted the sales figures of its magazines, and insisted its executives had taken pay cuts to keep the numbers of lay-offs "to an absolute minimum".
"Like many organisations right now, we find ourselves being forced into making difficult decisions," reads the statement. "We have a duty of care to all our staff during this time and our focus is on protecting the business for them and for our customers. We have introduced a raft of measures to keep the numbers of lay-offs to an absolute minimum, including significant pay cuts for our Executive Team and Board. Whilst the decline in retail footfall impacts our magazine business, we are well placed with significant digital audiences and diversified revenues to continue delivering on our customers' changing needs at this time."
OXM began life in November 2001 around the launch of the original Xbox, with Future paying a licence fee to Microsoft to publish the official magazine of the console. There was once an OXM website, but content from the magazine, and Future's OPM and Edge, has made its way onto GamesRadar for some time now. PC Gamer retains its own website.
It seems Future is making significant changes to its video game publications. Last week editors sent emails to freelancers warning of budget cuts. All this comes at a worrying time for the video game industry and the self-employed, with the coronavirus wreaking havoc on normality.