Kingdom Come: Deliverance delayed again, to February 2018
To better sword it out.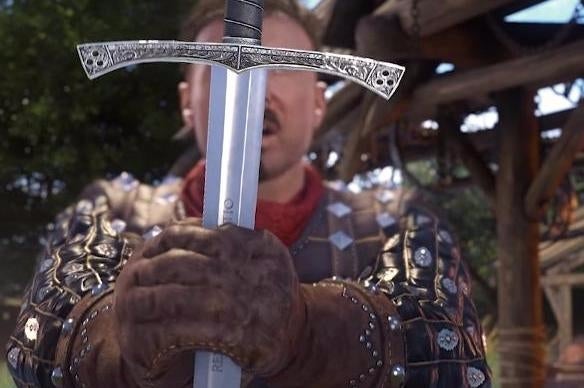 Ambitious 'dungeons and no dragons' role-playing game Kingdom Come: Deliverance has been delayed to 2018. It's official release date is 13th February 2018 - on PC, PS4 and Xbox One.
Kingdom Come had been due this year, having been delayed from 2016.
The reason the press release gave for the delay was "in order to secure the best quality for the future gamers and community of Kingdom Come: Deliverance".
A story trailer has been released to mark the occasion.
As an open, sandbox RPG set in a visually impressive and historically accurate medieval Bohemia, Kingdom Come: Deliverance of course faces a lot of challenges. This is a world where more than 1000 AI characters have simulated daily lives, a world with complicated physics-based swordplay, and a world with more equipment slots and layered armour than I've ever seen in a game before.
Czech developer Warhorse has had to come a long way from Kickstarting the game in January 2014. Adding consoles to the mix has no doubt taken a toll as well.
Deep Silver was announced as co-publisher of Kingdom Come last autumn. Warhorse will distribute the game on PC but needs help getting the console games out.