Jurassic Park: The Game gets European publisher
Xbox 360 release for Telltale's tie-in in early 2012.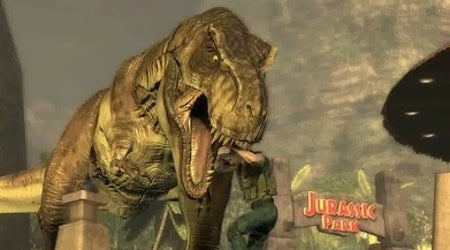 Telltale Games' Jurassic Park tie-in finally gets an Xbox 360 retail release in early 2012, via publisher Kalypso Media Group.
A boxed version will also be made available for PC.
"We look forward to working with Kalypso in EMEA and launching Jurassic Park: The Game at retail," commented Telltale CEO Dan Connors.
"We're excited to have their experience, distribution network and market knowledge in place to help the game achieve its full potential as a retail Xbox 360 and Windows PC game in their territories. We look forward to building a mutually beneficial relationship."
Telltale self-published the Xbox 360 version of the game in the US last month. It's available now for download in Europe on PC and iPad, with a PlayStation Network release promised before the end of the year.
Refer to Eurogamer's 4/10 Jurassic Park review for more on whether it's worth your cash.