Journey: Collector's Edition gets UK physical release tomorrow
Flower! flOw! Exclusive mini-games! Special features!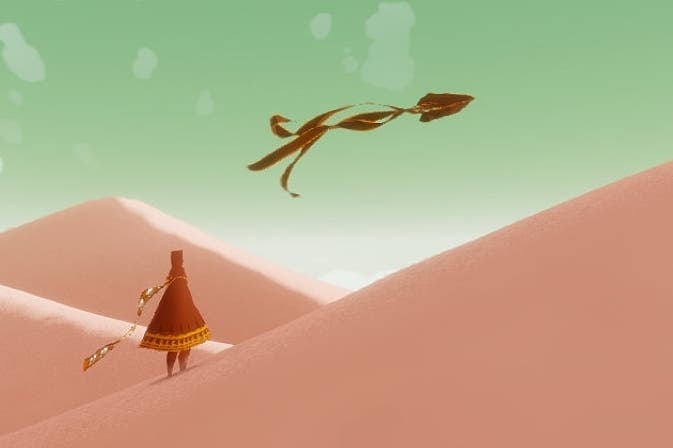 Downloadable PlayStation 3-exclusive Journey finally arrives in physical form in the UK tomorrow.
Journey: Collector's Edition also includes developer thatgamecompany's other two titles Flower and flOw, along with a myriad of special features.
The disc-based release has been a long-time coming in Europe - it arrived in North America last year, when thatgamecompany said it couldn't afford a European release.
"There are a lot of localisation costs in Europe, so it would be very hard to not lose buckets of money," the developer wrote on Twitter last June, although a digital version of the Collector's Edition was eventually released here.
Also included in the pack is a 30-minute documentary on the making of Journey, commentary for all three games and three exclusive mini-games.
Concept art, soundtracks, PS3 themes and avatars are also included.