Brenda Romero's Ghost Recon Commander cancelled, several staff laid off
UPDATE: Brenda says she's not even thinking about her wedding to John Romero yesterday. "I just want to find jobs for these people."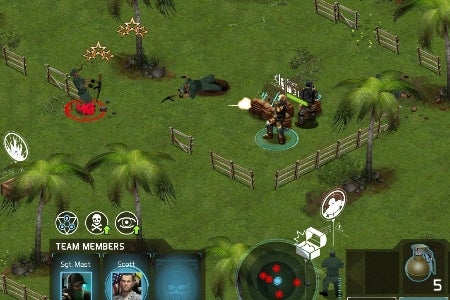 Update: Brenda Romero offered us the following statement. "I am not even thinking about the wedding or the honeymoon right now. It's not material. I just want to find jobs for these people. That's what matters most to me."
Original Story: Ubisoft's isometric strategy game Ghost Recon Commander was shuttered earlier today, creator Brenda Romero announced. Ghost Recon Commander was a tactical combat entry in the Ghost Recon series designed for Facebook by Brenda Romero. Formerly surnamed Brathwaite, she was best known for her work on Wizardy 8 before founding her studio Loot Drop with her now husband John Romero, co-creator of Doom.
"Sad news," tweeted Brenda. "Today, Ghost Recon Commander was cancelled. As a result, we laid off a team of kick-ass developers. If you have openings, ping me."
This is terribly timing for the couple who just tied the knot yesterday - at Disneyland no less. According to inadvertent wedding crasher Chris Kohler, they did a guerrilla wedding on the steamboat without asking permission. Not too shabby, eh?