Jelly Deals: For Honor is down to £29.85 in SimplyGames' Spring Clean sale
Mafia 3 for £17.85, Walking Dead: New Frontier for £12.85, more.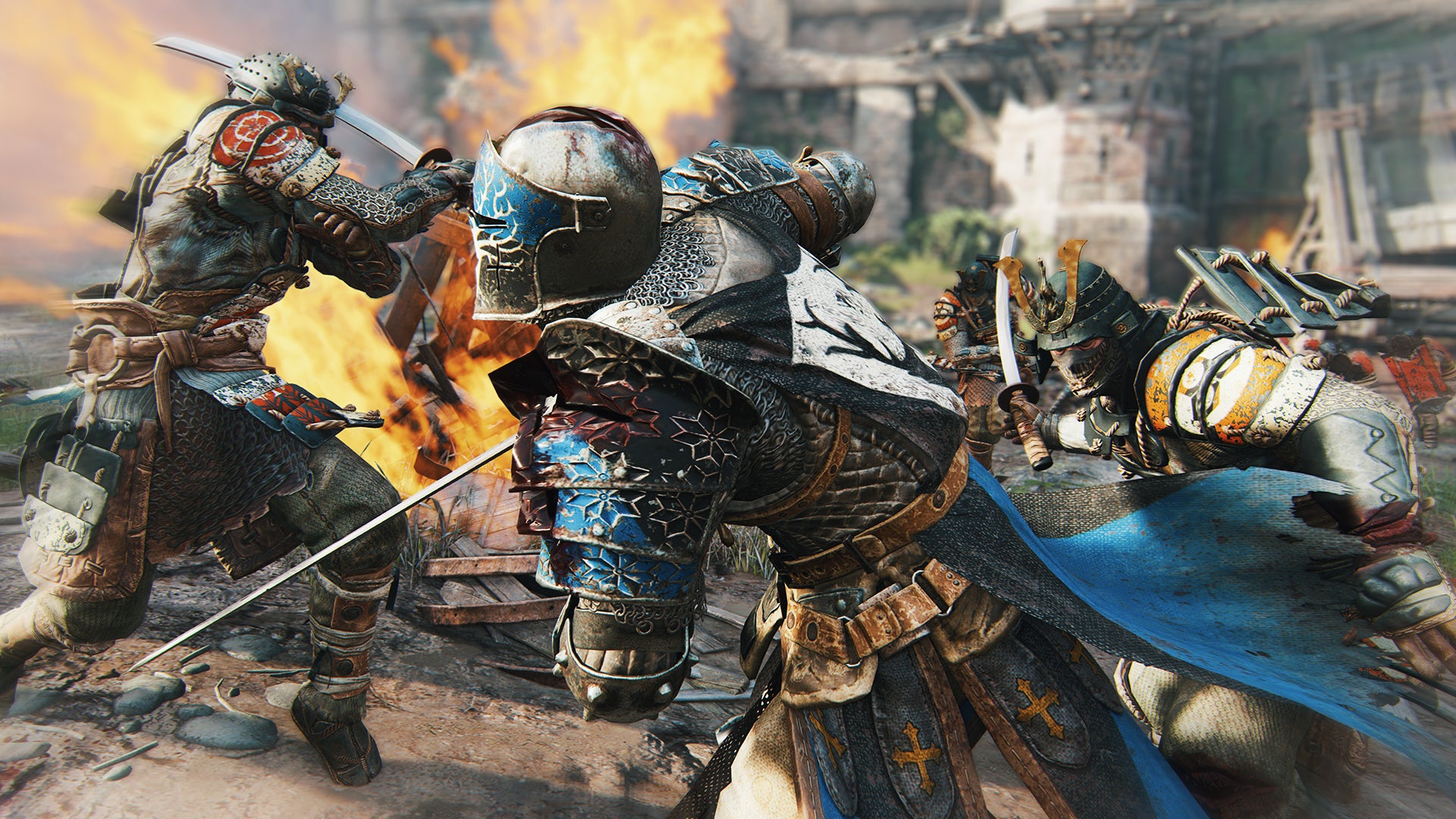 A note from the editor: Jelly Deals is a deals site launched by our parent company, Gamer Network, with a mission to find the best bargains out there. Look out for the Jelly Deals roundup of reduced-price games and kit every Saturday on Eurogamer.
---
For Honor was released, appropriately enough, on Valentine's Day this year. That's just over a month ago, and yet it's already seen a fairly significant discount on consoles, thanks to SimplyGames' Spring Clean sale, which started today. If you happen to have hesitated on hitting the 'buy' button in the first few weeks, you can grab a copy of the game on Xbox One or PS4 now for £29.85, the cheapest price it has been so far.
It's not the only game to see a major discount in this sale, though. Mafia 3 is available on both consoles for £17.85, Battlefield 1 is down to £26.85 on Xbox One, The Walking Dead: New Frontier will cost you £12.85 in its boxed form, Mirror's Edge Catalyst is now under £15 and - perhaps most importantly - Professional Farmer 2017 is down to the bargainous price of £9.85 on PS4.
Our very own Wesley had some positive things to say about For Honor at launch, calling it the best fighting game he'd played in ages. Given that Wes happens to be the biggest fighting game fan I know, I'd say that's a pretty valuable opinion.
Some highlights from the sale:
For Honor on Xbox One and PS4 for £29.85
The Walking Dead: New Frontier on Xbox One and PS4 for £12.85
Mafia 3 on PS4 and Xbox One for £17.85
Battlefield 1 on Xbox One for £26.85
Sniper Elite 4 on PS4 for £32.85
Watch Dogs 2 on PS4 for £21.85
You'll find the whole range right here:
That Walking Dead game is barely even out and it's already seeing a discount, too. What a world. Oh well, at the very least you can save some cash for more important things - like a brand new Zelda t-shirt, or perhaps some Mass Effect figures. Whatever you like.
Did you know that Jelly Deals has launched a newsletter? Let us bring the best deals directly to you each day. Subscribe here, if that seems like your kind of thing.