Japan chart: Vita sales creep up
Street Fighter X Tekken, Metal Gear 3D, Unit 13 debut.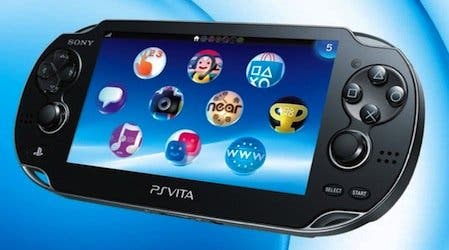 The Vita recorded its first weekly Japanese sales upswing in some time last week, albeit a miniscule one.
Sony's slow-off-the-blocks handheld shifted 10,041 units in the country over the last seven days - that's an increase of 18 units over the week prior.
The 3DS was the top-selling system yet again with 68,951 sold, down slightly on the 70,744 it managed last week.
Here's the full hardware chart, courtesy of Andriasang:
3DS: 68,951 (Last week: 70,744)
PlayStation 3: 34,816 (65,116)
PSP: 16,176 (15,715)
Vita: 10,041 (10,023)
Wii: 8322 (8111)
PlayStation 2: 1363 (1248)
Xbox 360: 1290 (1377)
DSi XL: 850 (810)
DSi: 502 (553)
Over on the software chart, PlayStation 3 anime tie-in One Piece Pirate remained on top, followed by a new 3DS Hatsune Miku title at two.
The PS3 SKU of crossover brawler Street Fighter X Tekken debuted at three, selling 58,741 copies, with Metal Gear Solid: Snake Eater 3D at five in its first week.
Unit 13, the Vita shooter from SOCOM developer Zipper Interactive, debuted way down at 15.
It was another great week for Nintendo's portable, with the system accounting for seven of the top 10 games and 10 of the top 20.
The full rundown:
One Piece Pirate Musou (Namco Bandai, PS3): 90,133 (Life to date: 745,907)
Hatsune Miku and Future Stars: Project Mirai (Sega, 3DS): 86,676 NEW
Street Fighter x Tekken (Capcom, PS3): 58,471 NEW
Gundam UC (Namco Bandai, PS3): 51,669 NEW
Metal Gear Solid: Snake Eater 3D (Konami, 3DS): 38,374 NEW
Mario & Sonic at London Olympics (Nintendo, 3DS): 23,587 (66,741)
Mario Kart 7 (Nintendo, 3DS): 17,813 (1,564,025)
Super Mario 3D Land (Nintendo, 3DS): 17,336 (1,403,654)
Harvest Moon: The Land of Origin (Marvelous AQL, 3DS): 16,378 (124,886)
Monster Hunter 3G (Capcom, 3DS): 14,286 (1,297,797)
Theatrhythm Final Fantasy (Square Enix, 3DS): 12,811 (112,344)
Girl's RPG Cinderella Life (Level-5, 3DS): 9519 NEW
Naruto Ultimate Ninja Storm Generation (Namco Bandai, PS3): 8591 (92,266)
Street Fighter x Tekken (Capcom, Xbox 360): 8527 NEW
Unit 13 (Sony, Vita): 8089 NEW
Doraemon Nobita and the Island of Miracles (Furyu, 3DS): 6546 (18,775)
Tales of the Heroes: Twin Brave (Namco Bandai, PSP): 5164 (102,831)
Just Dance Wii (Nintendo, Wii): 5152 (560,301)
Monster Hunter Portable 3rd PSP the Best (Capcom, PSP): 5104 (212,627)
Wii Sports Resort (Nintendo, Wii): 5000 (887,800)