Japan chart: Persona 4 revives Vita sales
Plus, top 3 debut for Lollipop Chainsaw.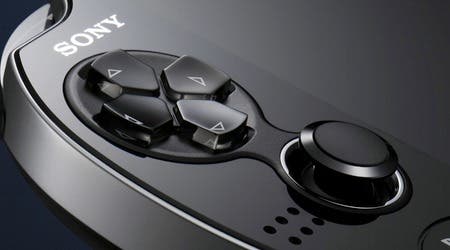 The Vita saw its highest weekly Japanese sales total in months last week, off the back of Persona 4: The Golden's launch.
Sony's system sold 34,459 units, up from 13,383 last week, thanks in no small part to Persona 4 entering the software chart at number one, moving 137,076 in its first week.
Although Vita passed PlayStation 3 to take second place, it's still a long way off catching 3DS, which sold 61,793 units over the same period.
Here's the full hardware chart, as reported by Andriasang:
3DS: 61,793 (Last week: 64,875)
Vita: 34,459 (13,383)
PlayStation 3: 14,673 (15,593)
PSP: 9740 (10,038)
Wii: 5963 (6029)
PlayStation 2: 1237 (1091)
Xbox 360: 1084 (1001)
DSi XL: 689 (615)
DSi: 380 (383)
Other new entries on the software chart included a top three debut for the PS3 version of Grasshopper's lunatic action title Lollipop Chainsaw, with 53,347 copies sold. The Xbox 360 release added an additional 14,422.
Last week's number one, mad PS3 brawler Tokyo Jungle slipped to four, selling 35,989.
The complete top 20 looked like this:
Persona 4: The Golden (Atlus, Vita): 137,076 - NEW
Dragon Quest Monsters: Terry's Wonderland 3D (Square Enix, 3DS): 66,434 (Life to date: 662,946)
Lollipop Chainsaw (Kadokawa, PS3): 53,347 - NEW
Tokyo Jungle (Sony, PS3): 35,989 (146,298)
Akiba's Trip Plus (Acquire, PS3): 29,505 - NEW
Dragon's Dogma (Capcom, PS3): 18,039 (437,248)
Mario Tennis Open (Nintendo, 3DS): 17,856 (185,011)
Mario Party 9 (Nintendo, Wii): 16,143 (433,787)
Lollipop Chainsaw (Kadokawa, Xbox 360): 14,422 - NEW
Super Mario 3D Land (Nintendo, 3DS): 9244 (1,623,749)
Gundam Seed Battle Destiny (Namco Bandai, Vita): 8826 (49,122)
Mario Kart 7 (Nintendo, 3DS): 6664 (1,741,745)
Fire Emblem: Awakening (Nintendo, 3DS): 5758 (413,787)
Monster Hunter 3G (Capcom, 3DS): 5569 (1,477,374)
Root Portable Before Crime After Days (Views, Xbox 360): 5450 - NEW
Wii Sports Resort (Nintendo, Wii): 3981 (961,427)
Mario & Sonic at the London Olympics (Nintendo, 3DS): 3580 (183,824)
Gon: BakuBakuBakuBaku Adventure (Nintendo, 3DS): 3208 - NEW
Fist of the North Star F Pachislot (Sega, PS3): 3163 (21,801)
Wii Party (Nintendo, Wii): 3071 (2,365,018)