"It looks as if he's having electronic urination against that pillar"
Charlie Brooker tries - and fails - to teach Jon Snow to play video games.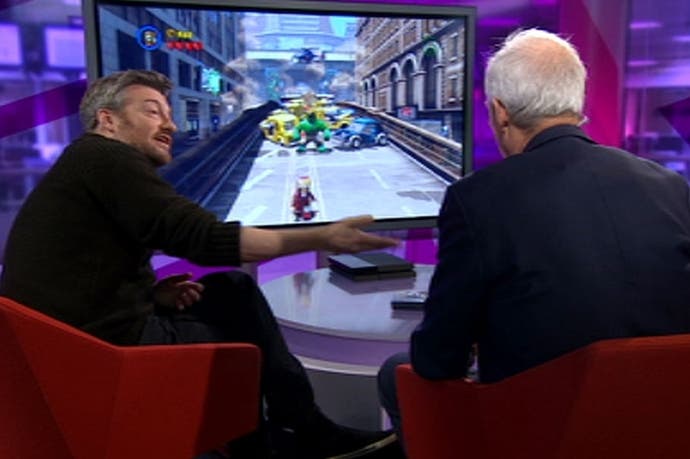 Channel 4 News presenter Jon Snow hasn't played a video game before. That much is clear.
Whether he's trolling TV presenter Charlie Brooker or just unwilling to entertain an alternative point of view, the video above highlights the struggle the video game industry faces against, as the former games journalist puts it, "old media".
Brooker, whose new one-off show Videogames Changed the World airs tomorrow night on Channel 4, is playing Infinity Ward's Call of Duty: Ghosts on the just-released PlayStation 4. It is a game and a console he had yet to play. Snow seems unimpressed.
"Charlie, you're talking to somebody who has literally never ever played a video game," Snow says, marking his territory.
"I don't believe you."
"No, definitely not."
"I don't believe you. Have you ever played Patience?"
"You mean on the screen? No."
"Have you ever played Pong?"
"No."
"Angry Birds?"
"No."
"Twitter?"
"Yes."
"That's a video game."
"That's not a video game."
"It is a video game."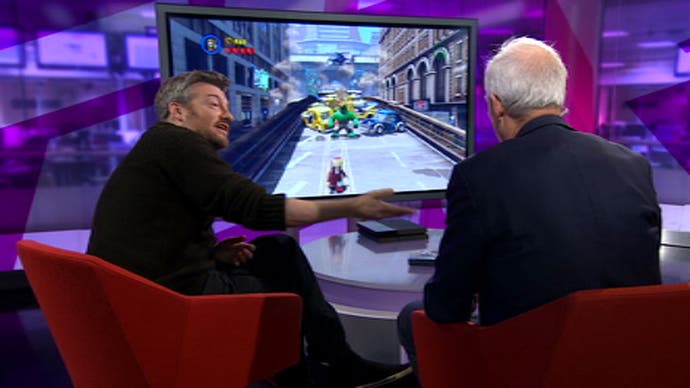 Snow goes on to raise a number of well-worn video game-related concerns. "Of course you know why they wouldn't get married. Because there would probably be no women," he says. "You say that. That's simply untrue."
Brooker then attempts to swap from Call of Duty to Lego Marvel Super Heroes - another game Brooker hadn't yet played. "Someone show me how to eject the disc!"
"It looks atrocious," Snow says of poor Lego Marvel.
"This is for kids though."
"Is it? What is a kid?"
"This looks deeply unattractive between you and me," Snow continues.
"Are you into super heroes and Lego?"
"No, I'm most certainly not."
"Don't be so snooty!"
It seems Snow does have some sort of point to make: video games seem so mindless, so, what's the point? As he puts it, "What's it going to do for me, to get into video games?"
Brooker tries but fails to answer, concluding that Snow is "missing out".
Then, the moment we've all been waiting for: Brooker passes the DualShock 4 controller to Snow, who tries to play Lego Marvel Super Heroes. We see the Lego Shield aircraft carrier in a cut scene.
"Do you think the Department of Defence get ideas as to how to run their aircraft carries off this?"
"No I don't."
"When will I be able to play this thing?" The thing won't let him skip the cut scene. Then, a brief discussion about violent video games, then back to the issue of a lack of female gamers. "Hulk is not a woman."
Finally, Snow plays, as the Hulk.
"Heavens, this has just given me a shudder. Shocking."
"You're like a dog at the controls of a helicopter."
"I've just had a rumble in the machine again."
"This is all harmless play, isn't it?"
"To what purpose though?"
"What do you mean to what purpose? Why does everything have to have a purpose?"
"I think that's a good moment to thank you very much indeed for coming in, Charlie."
"I don't feel I've adequately defended this medium yet."
Brooker, somewhat flustered, decides "it's not for you", as Lego Iron Man floats in the air next to a building wall.
"I'm trying to work out what this guy is doing. It looks to me as if he's having electronic urination against that pillar."
At least they finish by talking about Papers, Please, and Snow seems genuinely intrigued. Victory!