Is Overwatch related to Blizzard's failed MMO Titan?
"There are things from Titan in Overwatch, but…"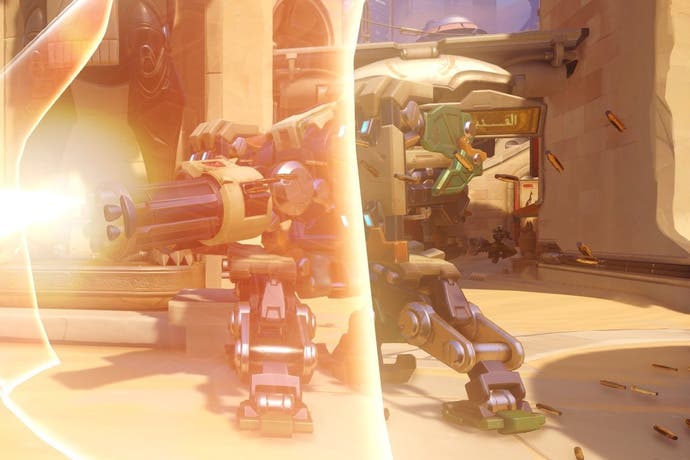 When Blizzard announced its new shooter Overwatch at BlizzCon, a question immediately presented itself: was this project related to - possibly even a repurposed portion of - its cancelled massively multiplayer game, codenamed Titan?
For starters, Overwatch's game director was revealed to be Jeff Kaplan, the former World of Warcraft game director who went to work on Titan in 2009. It's possible the two games had other core team members in common. Furthermore, after Blizzard confirmed Titan's cancellation to Polygon a few weeks ago, Kotaku reported that the canned MMO - which Blizzard's story chief Chris Metzen describes now as "six games in one" - had many elements we now know to be common with Overwatch: shooter gameplay, a near-future Earth setting and stylised, cartoon art.
Speaking at a press conference at BlizzCon, Kaplan initially poured cold water on the link. "I think there's a lot of assumptions, especially considering some recent stories that have come out, but Overwatch is its own game," he said. "Now, in all of our games at Blizzard we borrow ideas from previous projects, previous games, we take a lot of inspiration from other things that we've done. So there are things from Titan in Overwatch, but it's not like there aren't things from World of Warcraft in Overwatch as well."
However, when asked how the decision to make Overwatch was taken, Kaplan hinted that it emerged naturally and quickly from a morass of options after Titan's ambitious development.
"Our production director, he's looking over my shoulder and we were working on all these other things, and he's like, why aren't we doing that? The whole team was like, we want to do that! [Blizzard's executives] came to the team and they saw the energy that we had around this idea, and they knew the other things that we were thinking about doing, and they were like, just go, make what you guys believe in. It was kind of ridiculously easy, how it came to be."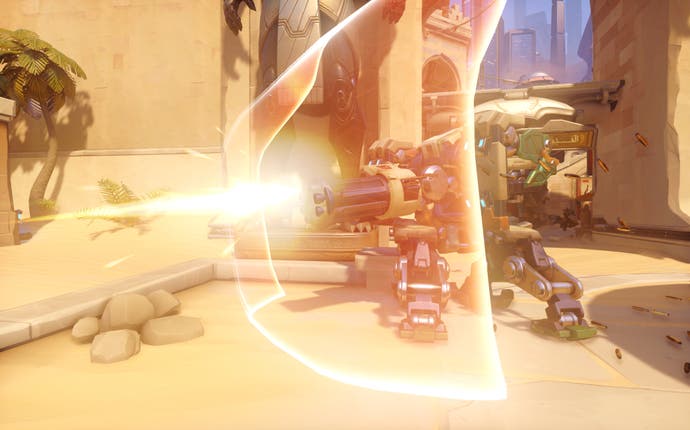 Whatever Overwatch's connection to Titan in terms of content or personnel might be, it's clear that its importance to Blizzard is as a sharp contrast with the failed MMO: a smaller game that can be made quickly and with passion. At the press conference, Metzen spoke of Blizzard's frustration that it couldn't get Titan right, and characterised Overwatch as a reaction to the difficulty the developer had experienced trying to follow World of Warcraft with another gargantuan online world.
"I'm not going to get into what [Titan] was going to be or what we wanted it to be. I can tell you what it was: it was frustrating," Metzen said. "It was a big, giant idea, it was almost like six video games in one, it was the most ambitious thing we've ever done. We wrestled with it for a long time. And it... it sucked. We couldn't figure it out. We couldn't crack it.
"Imagine this amazing team, just frustrated, like a band trying to write a song: why can't we make it sound awesome? Can't find the harmony, whatever. And so when we decided to go another way... suddenly, boom, the music just exploded.
"It's been the funnest year of getting our feet back under us, getting our surety back. That magnetic north thing; we found it again and it feels good... I hope that people look at Overwatch as a very clever game, but I'm telling you, under the hood, we needed this. In a weird way it's like a rebirth [for Blizzard]; keep it simple, keep it fun."
Overwatch is in development for PC, with a beta due in 2015. Kaplan said that a console version "sounds awesome" but wouldn't confirm it, and the the game's business model is "not something that we're ready to discuss at this point". We'll have hands-on impressions from BlizzCon soon.