Is Apex Legends' Revenant's hitbox broken?
"It's really frustrating feeling like he's made of tissue paper."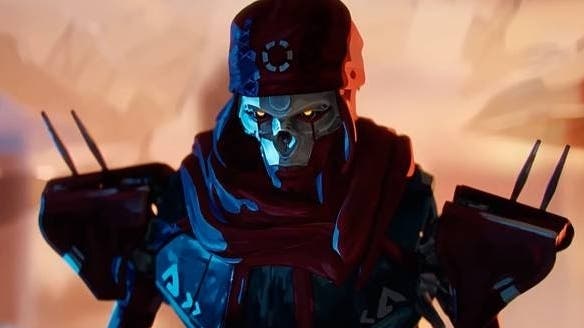 Apex Legends' most recent roster addition, Revenant, is too easy to kill, say some players.
According to some commenters on the Apex Legend subreddit (thanks, The Loadout), Revenant - who boasts extraordinary climbing skills and a fast-moving crouch as his passive skill, the ability to shut down enemy abilities as his tactical, and can issue a death totem for downed teammates as his ultimate - may look skinny enough to necessitate the extra 5 per cent damage he takes, similar to the extra damage taken by Wraith's small frame, but according to some his hitbox is "actually pretty disjointed in many areas".
"I really hope we can get a fix for this stuff, because as fun as Revenant is to play, it's really frustrating feeling like he's made of tissue paper," said one player. "I can't get away with stuff like bolting across a street in Capitol like I can on other legends, because I just take so much more damage just getting poked/sprayed at - and my most played characters are Mirage & Bangalore, so I'm used to average hitbox characters."
"I hit roughly 1,100 kills with him and I had to go back to my main, and I can 100% say he needs to have his hit box fixed," added another. "I feel like I'm taking way too many hits when I'm CQC strafe firing/ sliding / crouch shooting. It feels like Gibby's hitbox without a gunshield and no fortify. I like his persona, backstory, and play style but he needs some improvements, especially this hitbox issue."
Developer Respawn has yet to respond formally to the complaints.
In other Apex-flavoured news, the free-to-play battle royale game returned to its roots this weekend by bringing back its original Kings Canyon map for a limited time only.
As Wes reported yesterday, Kings Canyon has returned to the game previously, but only in a special nighttime form, as used in Apex Legends' Grand Soiree and Fight or Fright limited-time events. From now until Monday, 24th February, however, players will be able to traipse their way across the original, pre-season version.