Iron Man VR update adds free New Game+ mode today
Plus new weapons, improved loading, and more.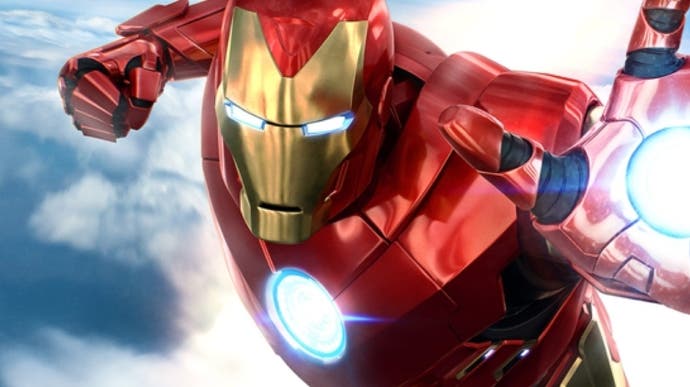 If Iron Man VR isn't quite metal enough for you in its base state, you might want to prep your excitement nodules; it's getting a New Game+ mode - and a bunch of other addition - as part of a free update arriving on PlayStation 4 today.
New Game+, in time-honoured fashion, can only be accessed once players have completed the game, and offers the chance to redo the story without giving up any hard-earned rewards - namely Research Points and unlocks for the Impulse Armour. And that's not all! There's also a new Ultimate difficulty setting for those that want to crank things up beyond Invincible mode.
To aid in those aerial adventures, Iron Man VR's latest update introduces a number of new weapons, including the Continuous Beam Repulsor - which, as its name suggests, does continuous damage as long as it's being deployed - and an EM Charge Cannon with the power to pierce opponents' hardlight shields.
There's also an "intelligent" anti-swarm device known as the Micro Swarm, capable of disabling large groups of foes, plus the Gravity Bomb, which holds enemies in a single location.
Additionally, players can complete a range of new challenges in order to unlock eight new Custom Armour Decos in the Armour Station, and all that arrives alongside various quality of life features, including improved loading. In the latter case, developer Camouflaj says it's managed to shave off 20-30 seconds from Shanghai's mission loading times.
Full details of Iron-Man VR's latest update can be found over on the PlayStation blog.