iOS turn-based strategy game Hunters 2 out today
New trailer, screenshots.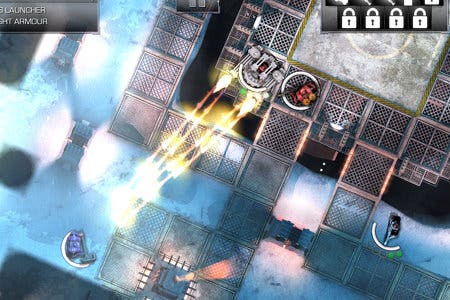 Guildford-based developer Rodeo Games has released Hunters 2, the follow-up to its 2011 iOS game Hunters: Episode One.
Hunters 2, inspired by old school turn-based strategy games such as Space Hulk, is available for iPhone 3GS or better, iPod Touch 3rd generation or better, and all iPads. The Universal App costs £2.99/$4.99.
The development team, made up of former Codemasters, Lionhead and Criterion staff, spent the last nine months on the game.
This time around there's a full single-player campaign mode, new environments, enemy races, weapons and graphical options such as real time lighting. You build a team of bounty hunters as you follow the story of Caius Black, who was left for dead on an alien planet. You play the captain of the bounty hunter team, gaining experience as you complete objectives.
There's a new, optional hardcore mode that means any Hunter that dies during a mission is permanently removed from the team, and a new crafting system.