Developers cautiously optimistic over UK game industry tax breaks
But questions remain.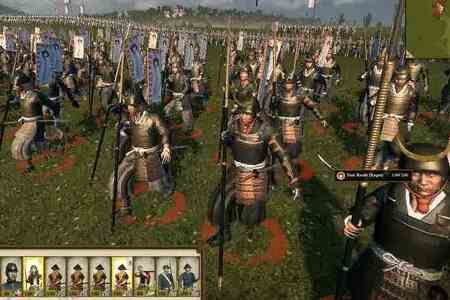 Developers are cautiously optimistic over UK game industry tax breaks, announced yesterday as part of the new Budget.
Chancellor George Osborne has set aside £50 million for the scheme, to be distributed over two years from April 2013.
It is seen as a victory for the UK game industry, which has long campaigned for Government help to stem the "exodus", as it has been called, of game development talent overseas, and to encourage investment in production on these shores.
But the Department for Culture, Media and Sport is yet to reveal the fine print on the tax breaks, and until it does, game developers Eurogamer spoke to refuse to jump for joy.
"We'll need more details about the actual breaks before we can get really excited," Ben Murch, founder of Guildford-based Rodeo Games (Hunters), told us. "It's a very positive message that they're even considering this now, when a couple of years ago it would have been unheard of! Not sure if this is going to help us at all. Like I say, it really depends on the details and fine print. It may turn out that we're not eligible or something along those lines. However, overall it's a huge step in the right direction."
It really depends on the details and fine print. It may turn out that we're not eligible - Ben Murch, Rodeo Games
That sentiment was echoed by Stewart Gilray, boss of Just Add Water, the Leeds studio behind the HD update of Oddworld: Stranger's Wrath. "About time," he declared, "however we really do need to hear the details before we all get too excited."
Now, thoughts turn to the future. Jas Purewal, a games lawyer at Osborne Clarke and writer of gamerlaw.co.uk, told Eurogamer there are a number of challenges the Government and industry must overcome before companies can even think about taking advantage of the UK tax breaks.
Chief among them is the thorny issue of EU approval. In short, Governments must obtain clearance from the EU in order to help their domestic industries. Giving us hope, though, is the suggestion that the EU may be willing to review how a games tax break would be regulated. Either way, as Purewal points out, legal reform is needed, and that will take time. This, the Government has acknowledged, hence the April 2013 target.
And questions remain over what form the tax breaks will take, and how will they be distributed. Purewal said the key test will likely be whether the project would promote "culturally significant video games that might not otherwise be made in the UK".
That said, it does not just mean GTA: Weston-Super-Mare!
"That said, it does not just mean GTA: Weston-Super-Mare!" Purewal said. "A wider definition of 'culturally significant' has become widespread in the films industry and the same logic could be applied to games." Examples include games which reflect European culture (Total War is one example put forward), and games made in the UK. In short, it may turn out that a game only has to linked to the UK - it doesn't have to be about UK culture.
And then, of course, there's the money. Just how much will tax breaks be worth?
These questions are expected to be answered over the course of the coming months, in consultation with UK industry groups such as UKIE and TIGA. One UK game developer hoping to benefit from tax breaks - and to influence how they work - is Creative Assembly, the Sega-owned maker of the successful strategy series Total War. Studio director Tim Heaton told us production tax breaks, coupled with changes to R&D tax credit, "can help the UK to be the games development powerhouse it's been in the past".
Another stakeholder is Andy Payne, chairman of UKIE, boss of publisher Mastertronic and digital developer/publisher Just Flight. "It's now up to everyone involved to work together to ensure that the games industry takes advantage of the opportunities it has been given," he told Eurogamer. "I know that UKIE and TIGA will be working with Government to make sure that production tax credits and other measures outlined in this year's budget deliver real benefits for the UK games industry.
"One word I would like to see being used more often? Collaboration. It is much under rated."