Inversion UK release date confirmed
PC version out after console version.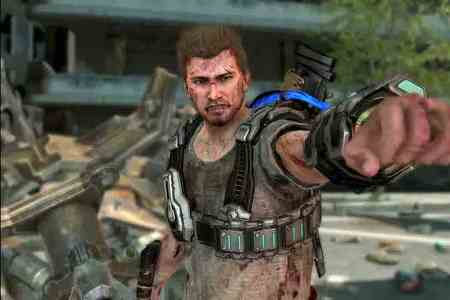 Gravity-bending shooter Inversion launches in the UK on 13th July, Namco Bandai has announced.
That's the release date for the PlayStation 3 and Xbox 360 version. The PC version launches later, on 27th July.
Inversion launched a few weeks ago in the US. Eurogamer's Christian Donlan awarded it 5/10 in our Inversion review, saying: "Your pulse may quicken occasionally, but your world is unlikely to turn upside down."
Other Namco Bandai games with solid UK release dates include One Piece: Unlimited Cruise SP2 for 3DS (27th July), Dark Souls Prepare to Die Edition on PC (24th August - the new content comes to console as a download in winter 2012), Tales of Graces f (31st August), Tekken Tag Tournament 2 (14th September), Dragon Ball Z for Kinect (5th October) and Ni no Kuni: Wrath of the White Witch (25th January 2013).
One Piece: Pirate Warriors launches on PS3 at some point this year. Star Trek is down for launch in Q1 2013. Tekken x Street Fighter, Tekken Tag Tournament 2 for Wii U and Tank! Tank! Tank! for Wii U all carry a TBC release date.