New Inversion release date announced, delay confirmed
Saber Interactive to benefit from extra development time.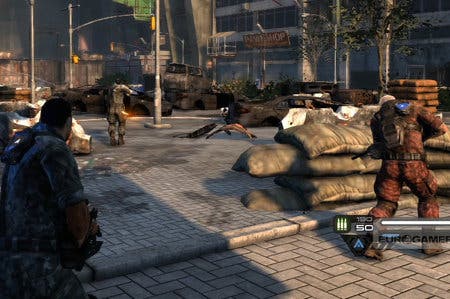 Gravity-bending shooter Inversion launches on 5th June in the US and 8th June in Europe, Namco Bandai has announced.
This latest delay (the game's third) means developer Saber Interactive has more time to make Inversion better, Namco Bandai said.
"The extra development time for Inversion affords the team the opportunity to create an enjoyable and engaging third-person shooter experience with a comprehensive multiplayer component, including extensive competitive and co-operative modes," read a statement.
Meanwhile, Namco Bandai revealed The Inversion Project, an Android and iOS (iPhone, iPad and iPod touch) app due out later this year.
It serves as an "introduction to the world of Inversion", with a "full cover-based, third-person shooter experience with gravitational powers intact".