Hytale is a brand new game from giants of the Minecraft community, backed by Riot
Voxel popularity.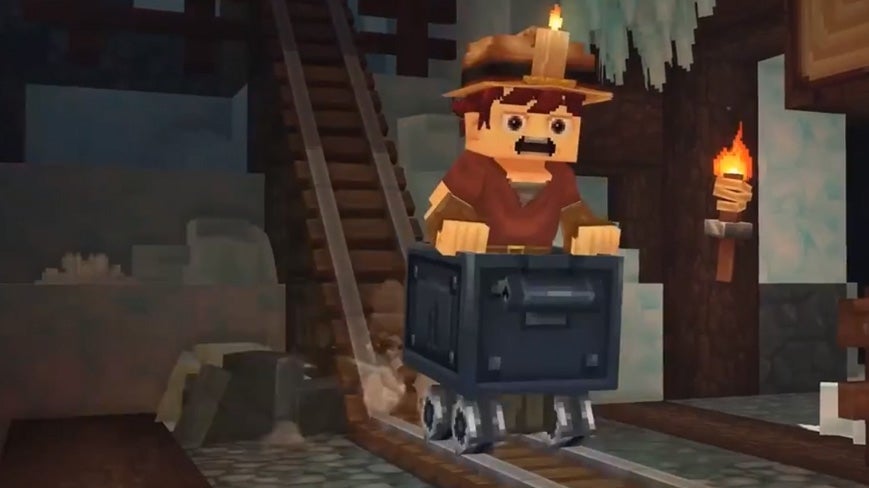 If you're into your Minecraft you may have heard of Hypixel - it's one of the biggest Minecraft servers in the world and home to some seriously dedicated creators.
Today brings the announcement of Hypixel Studios, a new indie team made up by the Minecraft server's co-founders to develop an entirely separate game, and backed by League of Legends maker Riot Games, among others.
The game is named Hytale - and here's a trailer:
It looks hugely ambitious, with several modes planned aping Minecraft's own. There's a creation-focused mode designed to encourage the building of new mini-games, and an adventure mode with hand-crafted dungeons and bosses.
Alongside those are a suite of tools to help code new things in the game, create cinematics and design/edit 3D models.
More than 40 people are currently working on Hytale, and development has been ongoing since 2015.
The project has attracted some serious backing. Riot Games and a group of industry veterans including ex-Blizzard senior designer and producer Rob Pardo, have all invested in it.
"Since meeting the Hypixel team in 2016, we've been blown away by their support for their community, vision for the future of sandbox gaming, and belief in individual contributors working toward a common goal," Riot Games boss Dylan Jadeja said. "Their ambition and commitment to quality gives us a ton of confidence, and from everything we've seen of Hytale, we haven't been let down.
"Supporting Hypixel is also an opportunity to support a game that will reach players at multiple stages in their gaming journeys, across age groups, genres, and play styles. We can't wait to dive into the world of Hytale."
Which is all good news for Hypixel, its founders conclude:
"This investment means that we're able to level up our production values across many disciplines, and to provide stability for our team. It also allows us to avoid many common pitfalls of game development, like feeling pressure to release too early or over-reliance on crowdfunding. This is our first game as a newly-formed studio, but we're excited to embrace the challenges that lie ahead."