Hyperoptic's latest broadband deal gets you 500Mb fibre for just £30 per month
Never be left waiting for a game update ever again.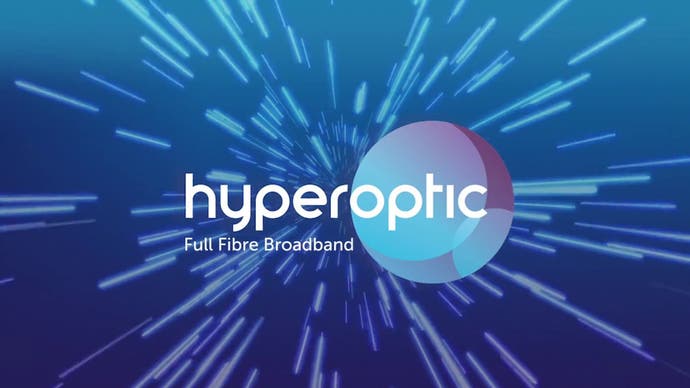 Hyperoptic has launched a new fibre broadband deal for the whole of February that can save you 20 per cent on their full range of broadband plans.
Everything from their lower-end 50Mb Fast plan to the way over-the-top 1Gb Hyperfast package is included in the offer. That'll really make aggravating game updates a non-issue. To get the discount all you need to do is enter the promo code 'FEB20' at the checkout.
I think getting the 500Mb Ultrafast fibre broadband for £30.40 a month is the best value deal of the bunch, as it also comes with free installation and no activation fee. A quick look around most other popular broadband providers and you'll see that they're charging about the same price each month for up to 100Mb speeds.
If you really want to push it, though, their 1Gb Hyperfast plan does fall to only £36 per month with the code. There are no added fees with this one too. Hardly any other providers can reach the average speeds that Hyperoptic promises on that plan, with around the 300Mb mark being the upper limit.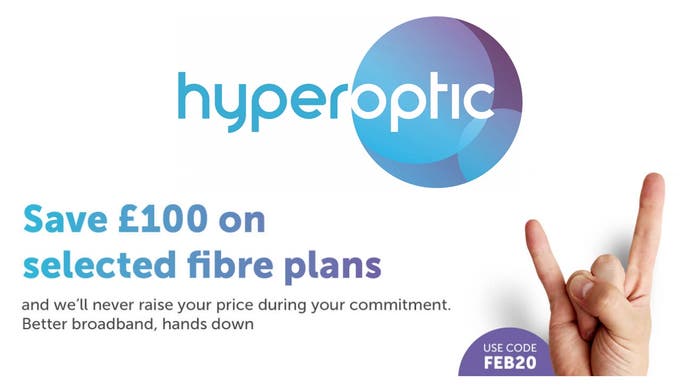 Now, it's all well-and-good offering up such great fibre broadband deals, but it's a bit of a let down if you can't get it in your area. That's the one issue right now with Hyperoptic: as an up-and-coming provider, their coverage currently stretches to just 39 UK towns and cities.
The service is definitely limited, then, but well worth looking into if super-fast and cheap fibre broadband is what you're after to make streaming and downloading games or updates absolutely no stress at all.
If Hyperoptic isn't available near you and you're still looking for a good fibre broadband deal, you can get Talk Talk Superfast 67Mb fibre for only £21.95 per month for the next seven days. There's also a sale on BT Superfast Fibre packages, though they aren't as cheap.
Do give us a look over at Jelly Deals for even more of the latest offers from across the net. We've got a look at the current sale on Amazon devices, where you can find Xbox Game Pass Ultimate for cheap and some top Valentine's gifts for gamers.