Hundreds of FUT 18 players get ratings boost
Not Bakayoko, though.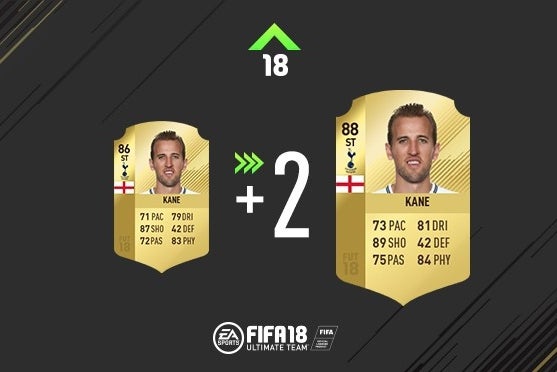 EA Sports is boosting the ratings of hundreds of FIFA Ultimate Team players according to their real life form.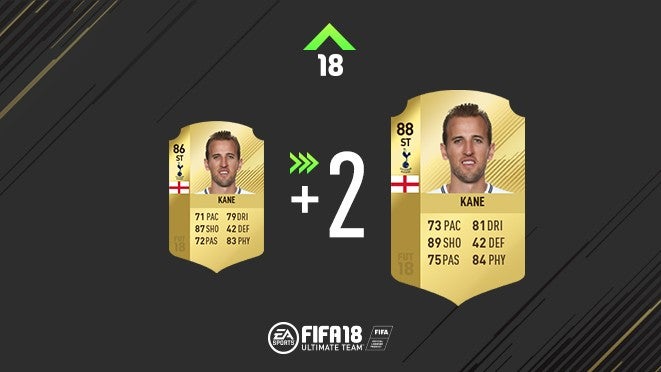 The Ratings Refresh, as EA Sports calls it, adds updated ratings for new basic player items in packs (existing in-form items will have their ratings automatically updated to reflect the Ratings Refresh).
Loads of Premier League players have seen their stats upgraded (players from other leagues follow). At the top end of the scale, the improvement is minimal: Manchester United's superb goalkeeper David De Gea goes from 90 to 91, Manchester City's midfield maestro Kevin De Bruyne goes from 89 to 91 and Spurs' relentless striker Harry Kane jumps from 86 to 88.
The biggest jumps are reserved for lower quality cards (some go from silver to gold as a result). Crystal Palace's stylish midfielder Ruben Loftus-Cheek is uo five points (69 to 74), Everton's promising young striker Dominic Calvert-Lewin goes from 65 to 71, and West Brom's stubborn central defender Ahmed Hegazi leaps from 68 to 75.
Annoyingly, if you have the card of an upgraded basic player, his stats are not automatically upgraded. You have to pack the card again to get the upgraded version. If an upgraded player's new overall (OVR) rating equals or surpasses his existing first in-form's (IF) rating, however, his IFs will get an upgrade. If an upgraded player's new OVR rating does not equal or surpass his existing in-form's rating, his IFs will not get an upgrade.
EA said the Ratings Refresh will not include any downgrades this year, which means Chelsea's Tiémoué Bakayoko remains the best player in FUT despite being the worst player in the Premier League. Check out the list of changes in full in our guide to the FIFA 18 ratings refresh and winter upgrades.