Humble launches a new bundle for the Australian Wildfire Relief Fund
Includes 29 games such as Hollow Knight, Euro Truck, Void Bastards...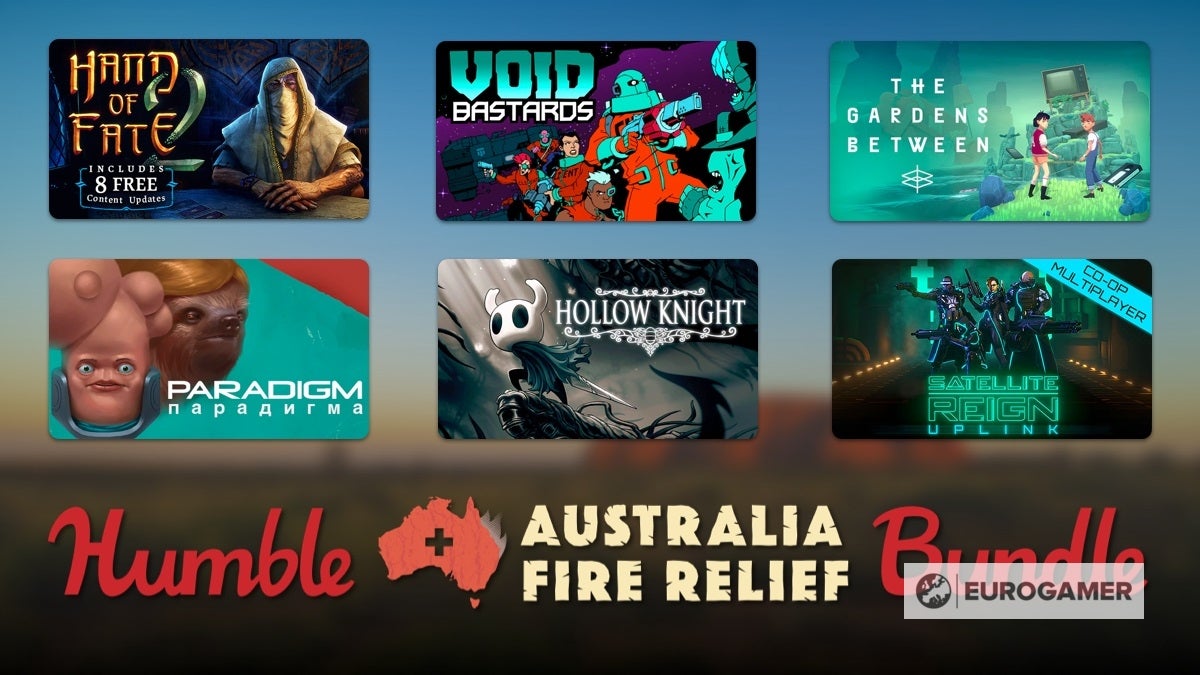 Humble has launched a new bundle featuring just shy of 30 games in support of the wildlife and animals affected by the Australian bushfires.
A minimum donation of around £20 is required to get everything in The Australia Fire Relief Bundle. Unlike other bundles on Humble there are no tiers or additional incentives - just pay anything from that figure upwards to get all 29 games.
100% of the proceeds will the donated to WIRES, RSPCA and the World Wildlife Fund.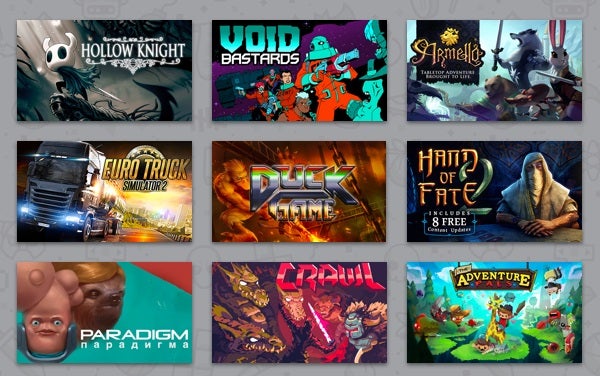 It's a terrific collection of games, that includes well-known indie hits such as Hollow Knight, Void Bastards and Armello alongside many other hidden gems.
Here's the full list of games:
Hollow Knight
Void Bastards
Armello
Euro Truck Simulator 2
Duck Game
Hand of Fate 2
Paradigm
Crawl
The Adventure Pals
Regular Human Basketball
Satellite Reign
Hacknet
Mr. Shifty
Primal Carnage: Extinction
Assault Android Cactus+
The Haunted Island, a Frog Detective Game
Framed Collection
Think of the Children
Feather
Tower of Guns
Rising Dusk
Death Squared
Paperbark
Quest of Dungeons
The Stillness of the Wind
The Gardens Between
Paper Fire Rookie
Masquerade: The Baubles of Doom
Machinarium
The horrendous fires in Australia have already burned 26 million acres of land and destroyed over 2,200 homes - not to mention the devastating effects they've had (and will continue to have) on the local wildlife. Any support will be greatly appreciated.
Other developers such as Bungie are also looking to contribute to the relief fund with the launch of Destiny t-shirt. All sales from that will be split between the New South Wales Rural Fire Service and WIRES, Australia's largest wildlife rescue organisation.
The Australia Fire Relief Bundle will be available for a week until 23rd January.