How to kill Batman for $50m, with Outside Xbox
Plus Sleeping Dogs 2 and GTA Online stunts.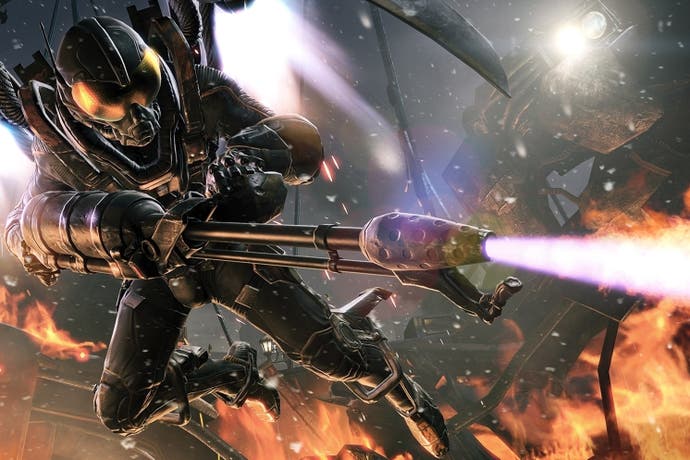 Hello Eurogamers. The nights are starting to draw in, further legitimising our decision to spend every evening in front of Grand Theft Auto Online. But apparently there are some other games? And a new generation of consoles on the way soon? Best investigate.
Batman: Arkham Origins arrives on Friday. In it, you play the ever-popular Dark Knight in the formative first year of his career. But don't believe the bat-hype, we see Batman for what he really is: a deeply troubled man using his considerable wealth to hit out at street-level crime, attracting egomaniacal villains to Gotham and distracting from the real issue, which is the city's desperately underfunded police department. That's why in Show of the Week, I'm out to kill the Batman. Well, that and a $50 million bounty I read about somewhere.
Earlier this month, Square Enix and United Front announced the next instalment in the Sleeping Dogs series, called Sleeping Dogs: Triad Wars. The description of it as a game "based in the Sleeping Dogs universe" instantly rings the 'terrible mobile spin-off game' alarm bell we had fitted, at great expense, in the Oxbox volcano lair. Still, it didn't stop us musing on what a proper Sleeping Dogs sequel could offer on a next-gen console.
And if you thought the bit about us spending all our time playing GTA Online was just a writer's flourish, behold the first of a series of sporting challenges that pit Andy, Jane and me against each other in online-enabled Los Santos. You've (possibly) seen Far Cryathlon, now prepare for Grand Theft Sporto.
For more Xbox 360 and Xbox One videos, including gameplay from upcoming XBLA zombie game How To Survive, be sure to head to the Outside Xbox YouTube channel. See you Outside!