How to upload your save into Borderlands: The Handsome Collection
Port your progress from PlayStation 3 and Xbox 360.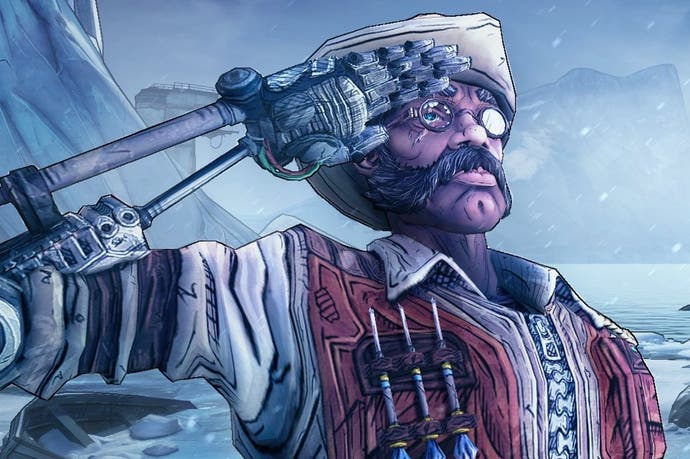 Borderlands developer Gearbox Software has detailed how you can transfer saves from last-gen consoles into the upcoming Handsome Collection on PlayStation 4 and Xbox One.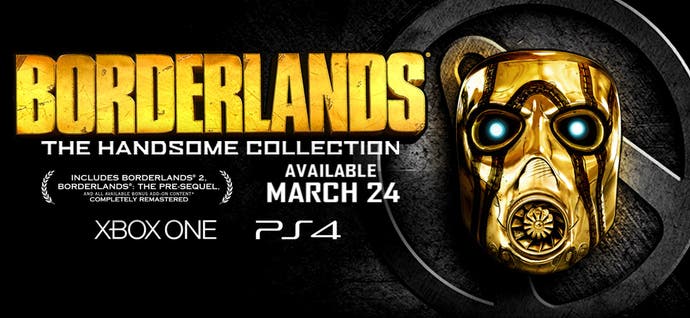 The Handsome Collection contains both Borderlands 2 and Borderlands: The Pre-Sequel, along with all of each game's DLC released to date.
Anyone who already owns either game on PS3, Vita or Xbox 360 can upload their progress to the cloud, then download it into the Handsome Collection.
It's the same method used to transfer data between different console generations of Minecraft, and similarly can only be used to transport saves within a console family (PS3 to PS4, Xbox 360 to Xbox One).
Save transfers will be available starting later this week, when patches enabling the feature are released.
Gearbox details the method in full below:
Ensure all versions of the games are up to date with the latest patch (old-gen and new-gen) and you are connected to PlayStation Network or Xbox Live.
From the main menu of the PS3 or Xbox 360 versions of BL2 or BL:TPS, choose the "Cross Save" (PlayStation consoles) or "Cloud Save" (Xbox consoles), then "Upload Save" function.
Once the save has been uploaded, choose "Cross Save" or "Cloud Save" then "Download Save" from the main menu of the PS4 / Xbox One Handsome Collection game for which you're downloading the save.
IMPORTANT: Only one save may be uploaded at a time. If you have multiple saves to transfer, upload one save, then download it in the Handsome Collection, then repeat the process for successive saves.
Please note:
The Xbox family of systems can only move saves from Xbox 360 to Xbox One and not the other way around.
The PlayStation family of systems can upload / download saves from any system to any other PlayStation system. Think of PS3 / PS4 / PSV as a triangle, and saves can move in any direction (Vita saves are only applicable to BL2 and not BL:TPS).
Uploading a save does not remove it from the original system, it only creates a copy of the save on the network.
Players will need the day one patch for the Handsome Collection in order to download saves.
Players will also need the most recent patch installed for PS3 / Xbox 360 in order to upload saves.