How Guardians of Middle-Earth brings MOBA controls to consoles
Words backed up by the first gameplay video.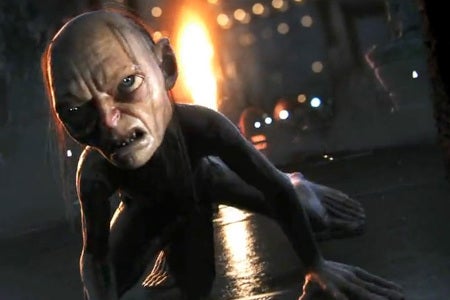 Guardians of Middle-Earth is a Lord of the Rings game firmly placed within the PC-centric MOBA (Multiplayer Online Battle Arena) genre. But it's going to be a downloadable game for PlayStation Network and Xbox Live Arcade.
MOBA, a term usually applied to famous action real-time strategy games like DOTA and League of Legends, is a genre dominated almost entirely by the PC, where Diablo-fast mouse-clicking has a natural home.
Guardians of Middle-Earth developer Monolith (F.E.A.R.) has explained to VG247 how it adapted the genre's controls to fit a console controller.
First, when picking a character, players must customise a load-out. Commands (magic spells) must be chosen, along with Potions and what stats your Relic Belt gives you.
Players select one of four basic attacks, which are mapped to the main face buttons of a console controller. The right trigger is then used to activate said attack. Potion and spell selection are handled by the d-pad.
Gandalf, Sauron, Gollum or Thráin are unlocked from the start, with a full complement of 20 characters only available after The Hobbit: An Unexpected Journey arrives in cinemas.
Players compete in five-versus-five multiplayer battle arenas, with locations familiar to Middle-Earth fans. More maps will be available post launch.
Monolith's first look at the game in action lies below.