How did the Eve Online devs do against MMA star Gunnar Nelson?
Pictures and report of a damn fine effort.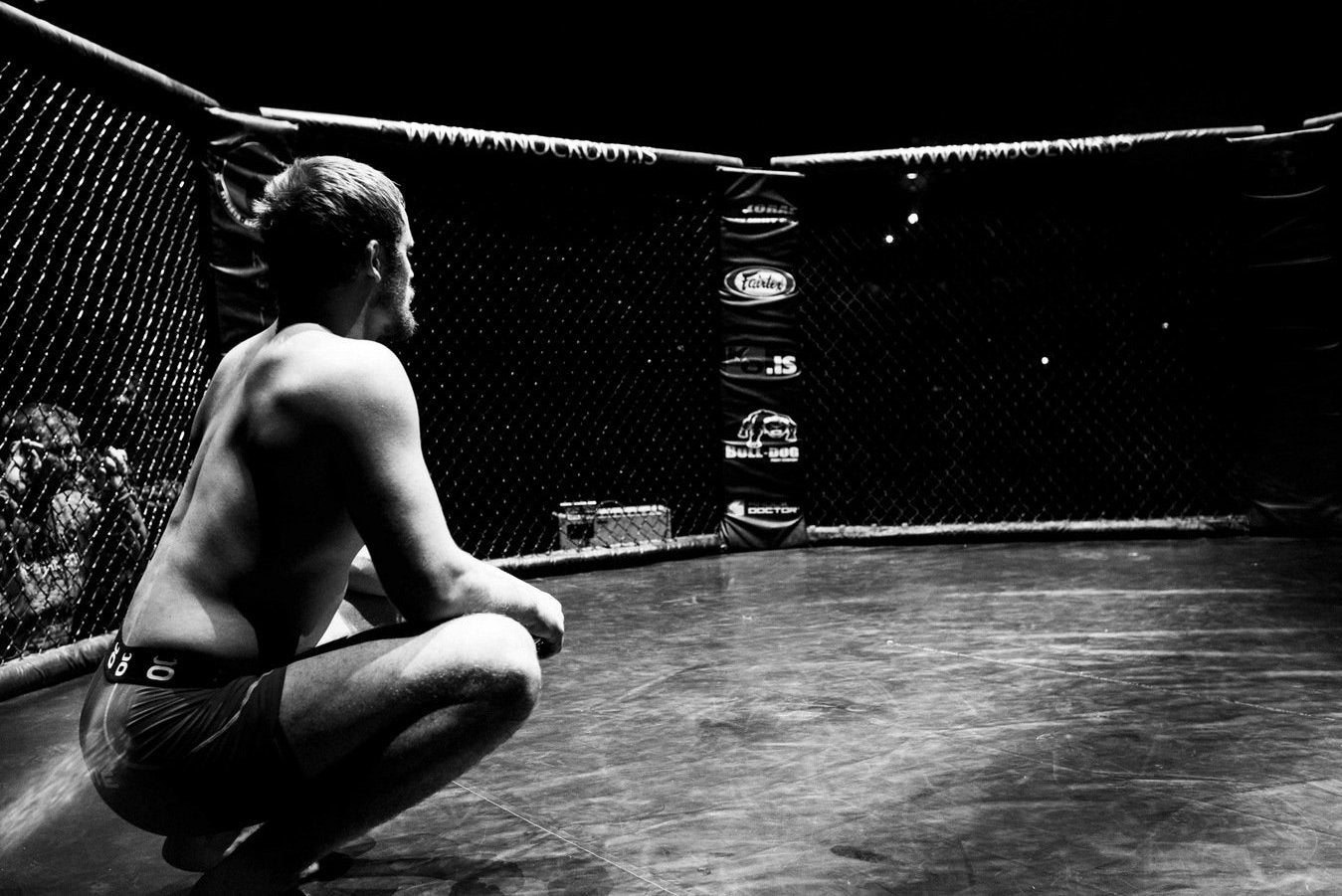 It was billed as Eve of Destruction, and it was the talk of Eve FanFest on Friday leading up to the event. How could these amateurs - these game developers - stand up to one of the best MMA fighters around, Gunnar "Gunni" Nelson? How uncomfortable would it be to watch?
Well, there were no body bags - strikes weren't allowed - so each bout was a tactical jostle for hand position before Nelson inevitably arm-locked or choked an opponent into submission. He dispatched them all, back to back, without breaking much of a sweat. He's a Viking-sized limpet; once he has you, he doesn't let go.
The event itself took place in the main room of the impressive glass-walled Harpa building on Reykjavik seafront. The stage was revealed behind CCP boss Hilmar Veigar Pétursson at the end of the Eve Online keynote.
Nelson was always the clear favourite but the CCP fighters were no slouches. A good number have fighting backgrounds and train in Iceland's Mjölnir gym, alongside Nelson, including Nelson's old Brazillian jiu-jitsu trainer himself.
As the fight wore on, CCP wheeled out the big guns, including the incredibly fit 44-year-old Olafur Viggoson, who holds the Mjölnir record for the highest standing jump around, apparently. He rappelled onto the stage wearing replica Dust 514 armour.
After him came a truly beastly, mohawked man, who zipwired from one end of the concert hall to the other like a messiah. His team-mates carried him into the ring where Nelson struggled to budge him, but a lapse of concentration meant a choke-hold and it was all over.
But that wasn't to be it as the plucky commentator, and team trainer, whipped off his togs to take Nelson on himself, although the star MMA fighter looked to be taking it easy at this point.
Pictures from the event are below, one lot taken by me (you'll know which) and the other from CCP professional photographer Brynjar Snaer.