Hotline Miami debuts exclusive level at EG Expo
EXPOsed mission lets you wreak havoc across Earl's court.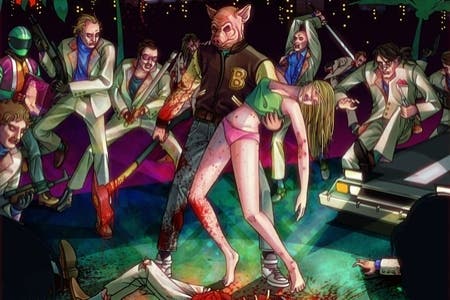 Award-winning top-down f***-'em-up Hotline Miami is debuting an all-new exclusive mission at the Eurogamer Expo in London from 27th-30th September.
"The Eurogamer readers and staff have been big supporters of Hotline Miami since we first revealed it and we thought it would be pretty rad to make a custom level for the Expo," said developer Jonatan "Cactus" Söderström.
"Working outside the main storyline allows us to do whatever we want so I think attendees are in for something awesome."
How awesome? The new Exposed mission is modelled after the Expo venue, Earls Court. It's art imitating life all over again. Now let's hope that life doesn't imitate art in this instance.
While the Exposed mission is premiering at the expo, it will later be made available to download for those who pre-order the game or purchase it via Get Games.
Hotline Miami won the Rezzed 2012 Game of Show award from both Eurogamer and Rock, Paper, Shotgun.
"There were lots of great games at Rezzed, but Hotline Miami is the best example of the sort of game we invented the show for," said Eurogamer operations manager-in-chief detective Tom Bramwell. "And it's also got purple in it and involves a lot of resurrection, so in a sense perhaps this was meant to be."
There's still a few tickets available for the Expo Thurs and Fri, so snatch them up before it's too late.