Hogwarts Legacy will reportedly have "trans-inclusive" character creator
And its developers have pushed for a transgender character.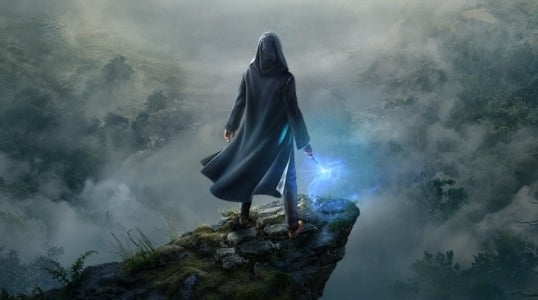 Harry Potter prequel game Hogwarts Legacy is planned to include a "trans-inclusive" character creator, as well as a transgender character, Bloomberg has reported.
The character designer will let you pick from unlinked body type and voice options for your Hogwarts school protagonist. Body types are labelled as either "witch" or "wizard", and this will also determine which of the school's dormitories your character is placed in.
Numerous video games now offer unlinked body type, voice, and gender pronoun options, or simply avoid specific gender labels, but the fact Hogwarts Legacy will as well has drawn attention due to the game's connection to Harry Potter universe creator JK Rowling.
Last year, a number of comments made online by Rowling surrounding transgender issues were widely considered to be offensive, and lead to messages of support for the transgender community from a number of Harry Potter actors.
Separately, today's news comes just a week after an old YouTube account belonging to a Hogwarts Legacy producer, Troy Leavitt, was found to contain right-wing videos criticising "social justice" and downplaying the #MeToo movement. In response, video game forum ResetEra elected to ban all discussion promoting Hogwarts Legacy until the game's recently-delayed release in 2022.
Now, word of Hogwarts Legacy's character creator is creating further outcry: the suggestion its existence is being used to absolve the game of its link to Rowling, who as licensee of the Wizarding World brand to Warner Bros. will receive some royalties from its sale.
Shortly after publishing today's report, Bloomberg reporter Jason Schreier took to Twitter to defend its publication, as some suggested the timing of it was evidence of a "controlled leak" by Warner Bros. in the face of previous negative publicity.
"It's funny that people think that 1) game companies do controlled leaks and 2) if they did, they'd try to do it through me," Schreier wrote. "The people leaking this news did it because development of the game started long before Rowling's anti-trans crusade, and because they're sad and frustrated."
Schreier has previously reported on concern within Hogwarts Legacy's developer, former Disney Infinity studio Avalanche Software, that Rowling's comments will overshadow the game's eventual release, and that Warner Bros. itself has steered clear of commenting on the specifics of Rowling's words.
Hogwarts Legacy will feature a new chapter of the multi-billion-dollar Wizarding World franchise, set in the 1800s and free from the storytelling constraints of Rowling's original novels and the franchise's ongoing Fantastic Beasts movie series. Its flashy reveal trailer, shown in PlayStation's big announcement show last September, seemed to play on the fact its story featured an open-ended narrative created separately from the franchise's creator.
We've contacted Warner Bros. for comment on today's report.