That Harry Potter game is finally official
Hogwarts Legacy, out in 2021.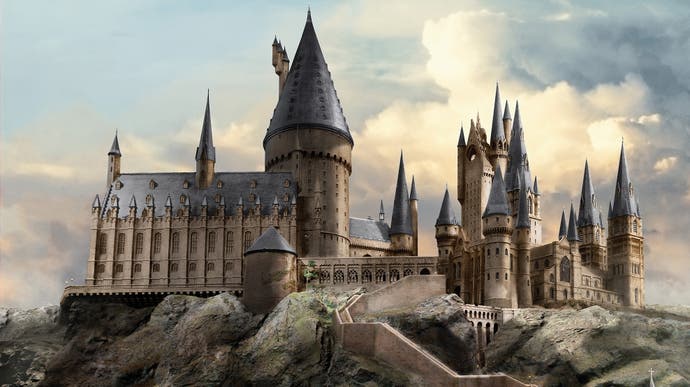 Sony's PS5 showcase has just given us our first proper glimpse of the rumoured Harry Potter prequel game that did the rounds a while back in 2018 when a lot of people briefly thought it was made by Rocksteady. As Eurogamer reported at the time, it is real and being developed by former Disney Infinity developer Avalanche Software.
Anyway, it's called Hogwarts Legacy, and it's out in 2021.
And it looks pretty good? It's a very pretty third-person actiony affair with lots of big monsters and what looks like a real focus on shifting geometry. You wizard your way around Hogwarts and the wider world of magic while walls unstitch themselves and floors side about and everywhere you look there's something massive that needs lamping.
The setting is interesting: Hogwarts Legacy will be set in the 1800s and you play as a student who holds the key to an ancient secret that threatens to tear the wizarding world apart. This happens quite a lot in the wizarding world.